MORNINGTON Yacht Club played host to about 130 yachts, mostly sailed by children, in a huge weekend of events on Mornington harbour, Saturday 10 and Sunday 11 February.
As well as the traditional Schnapper Point Regatta, the club hosted the first Victorian Junior Carnival – a fun event for children graduating from their learn-to-sail programs.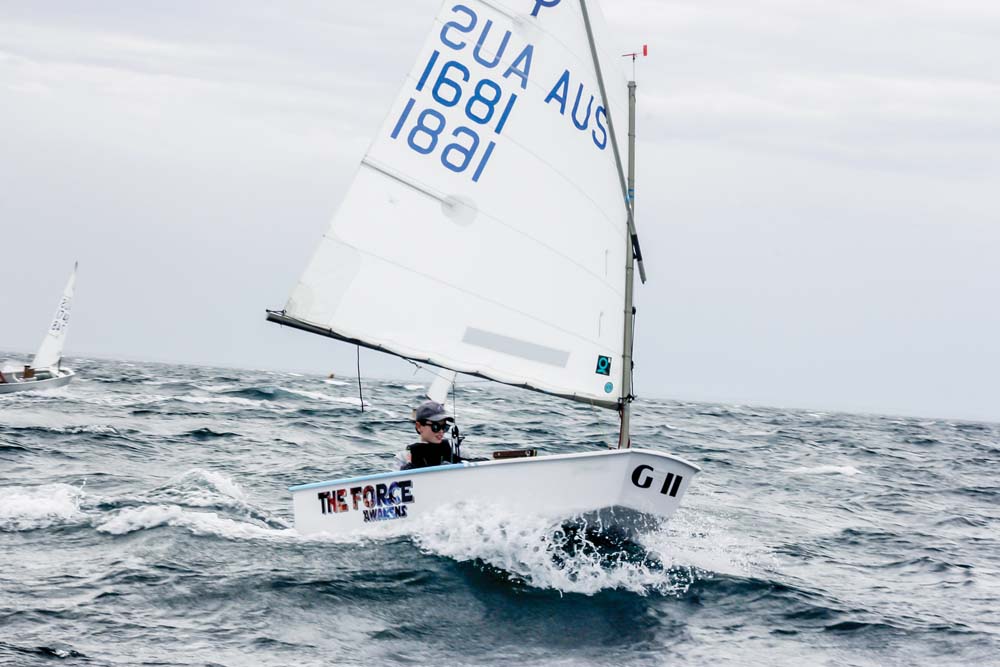 The young sailors enjoyed a sail down the coast to Mills Beach, starting off under the "Bridge of Doom", then more games in the shallows off Mother's beach. At the same time, the older children, joined by other sailors with disabilities, competed in the regatta.
The boats raced in windy conditions on both days.
Sailing and general committee member Andrew Weber said the regatta was well regarded for its race management. "This year it was a bit more relaxed with famous faces on the buoys, music, and treats for the children between the more serious racing events."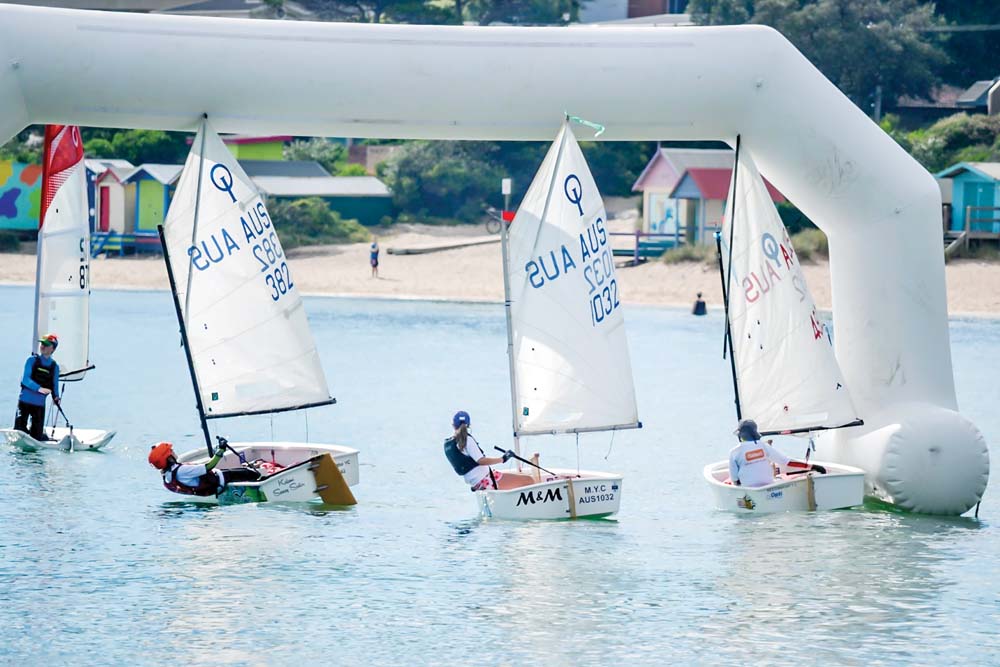 Schnapper Point Regatta results:
Division 1 OTB singlehanded monohulls: 1 Sarah – Sarah Gleeson, 2 Mystically Fast – Samuel Savage, 3 Delusive – Mike Stewardson.
Division 2 OTB doublehanded monohulls: 1 TBA – Lachlan Caldwell, 2 Zephyr – Lucy Gray, 3 TBA – Will Pratt.
Division 3 Optimist open fleet: 1 Shark Finn – Finn McMahon, 2 Turbo – Matthew Purnell, 3 The Force Awakens – William McKenzie.
Division 4 Optimist intermediate fleet: 1 Salt & Pepper Squid – Ellen Sampson, 2 Blue Tongue – Arabella Henderson, 3 Knot Stressin – Patrick Cummin.
Division 5 Optimist green fleet: 1 Ride My Wave – Zachariah de Blaquie, 2 Tidalwave – Nigel Leishman, 3 Quack – Lucy Laverty.
Division 6 Hansa Liberty: 1 Friendzy – Russell Phillips, 2 Dolphin Sailing – Krista Bailey, 3 N/A – David Hales.