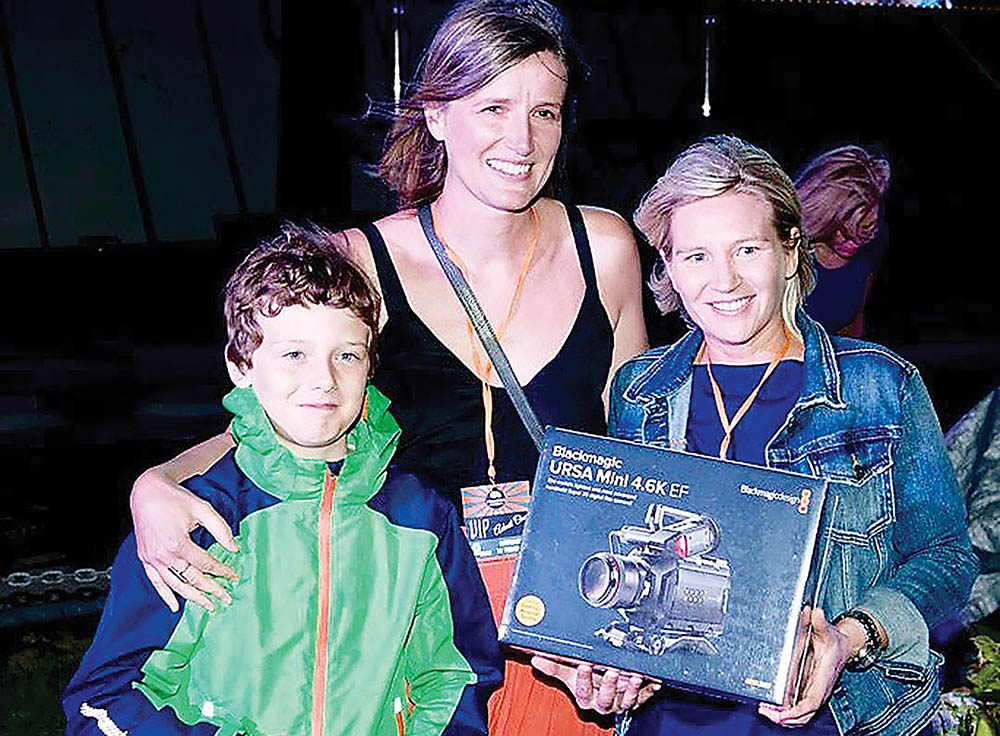 By Brodie Cowburn
HASTINGS filmmaker Karen McPherson has won two awards at the Peninsula Film Festival held in Rosebud and Queenscliff from February 9-11.
McPherson brought home Best Cinematography and third prize overall for her short film, The Hamster King.
The film features her son Harry, who spent many mornings at Balnarring and Somers beaches during filming. Karen's depiction of these picturesque locations led to her winning Best Cinematography.
"Creating a film like this was only possible because we live just a few minutes away from these beautiful beaches. Harry didn't have to miss any school and we could keep going back to chase the magic hour of light on the beach," McPherson said.
As well as a significant cash prize for third place overall, McPherson also won a Black Magic Ursa Mini Pro camera.
The annual festival now has the largest viewing audience of any in Victoria. Twelve short films were adjudicated by celebrity judges including Lachy Hulme, Leah Purcell, Jane Kennedy, Isabel Lucas, Michala Banas and Nick Batzias.
Over her career McPherson has directed short films, documentaries and created content for digital platforms and television. Her current major project is as co-director on the soon-to-be shot feature The Doorman, to be filmed in Melbourne.