DISTRICT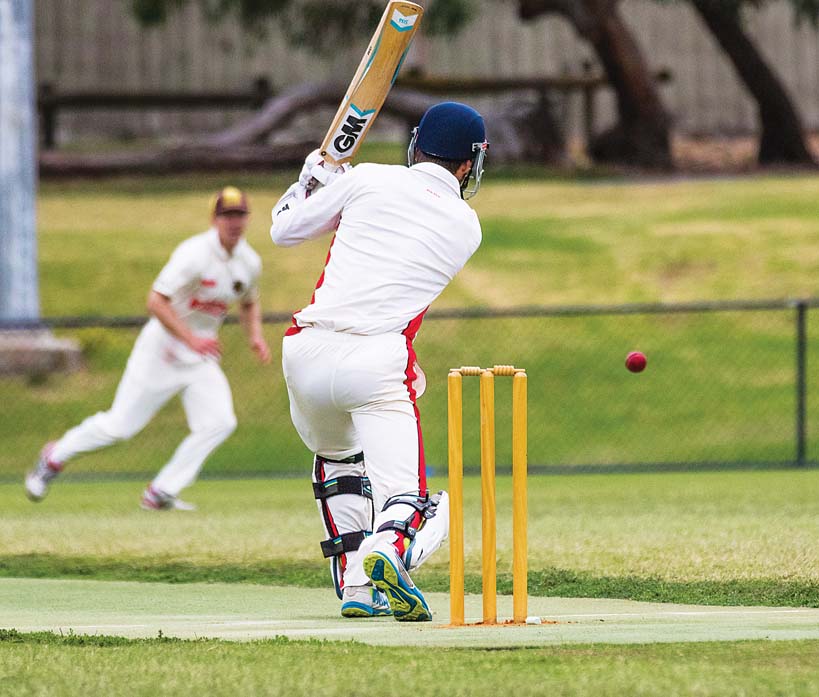 By Mr & Mrs IT Gully
HEATHERHILL has placed itself in a commanding position against Mt Martha in MPCA District cricket.
The Hills bowled out the Reds for 180 in the 68th over.  It should have been a lot less given the Red's skipper Rhys Whitling scored 46 at the bottom of the innings.  Brett Maxwell was the pick of the Hills bowlers with 3/28. 
In reply, Heatherhill faced the final 12 overs of the day and opener Steven O'Donnell blasted the attack scoring a quick fire 40 to have the Hills 0/46 at stumps.
Hastings needs six wickets and Seaford needs 62 runs for victory in their match at Seaford Reserve.  In a game that is sure to go down to the wire, Hastings batted first and limped to 121.  At one stage the Blues were 8/77.
Seaford's skipper, Ryan McQueen, took 3/10 and Dean Polsen snared 3/35.
Facing the final 18 overs of the day Seaford was cruising at 0/29 before losing 4/32.  Luke Hewitt picked up 3/27.
Rosebud has already won its match against Rye. 
Rye batted first and lasted just 37 overs and was bowled out for 75. 
In reply, Rosebud faced the final 43 overs for the day and got their score to 7/146, Jason Mathers unbeaten at the crease on 51.
Baden Powell needs 154 runs with nine wickets in hand in its match against Seaford Tigers.
Mackenzie Gardener top scored for the Tigers with 43 while David James was next best with 30 after the Tigers won the toss and batted first.
The Braves were forced to face the final four overs of the day, but didn't come through unscathed losing Tyson Jackson for a duck.
They will resume this week at 1/5.