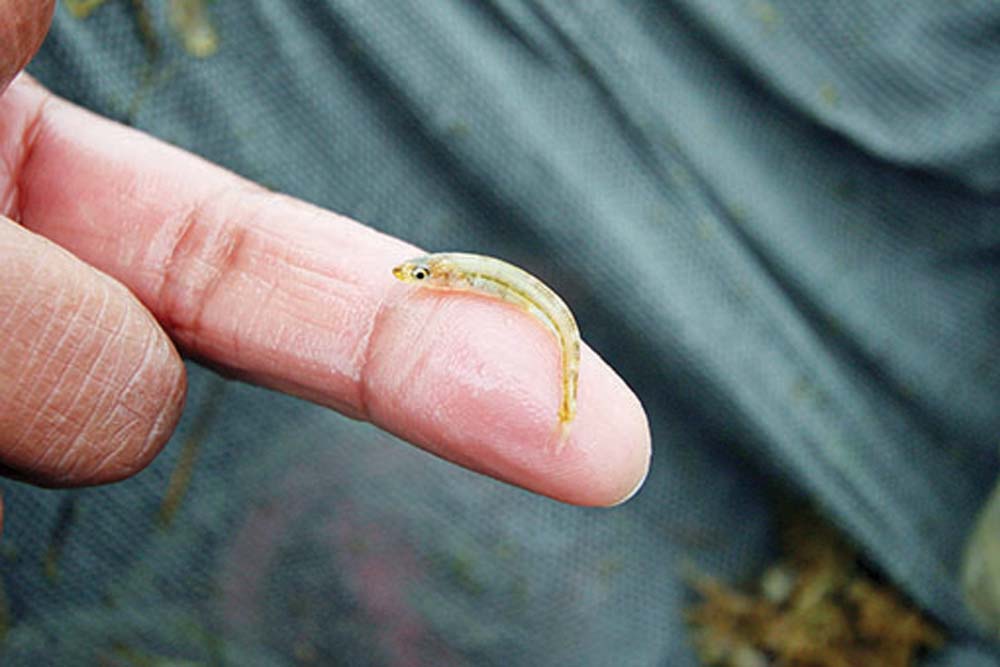 LARGE numbers of baby King George whiting have been recorded in fisheries surveys of Port Phillip for the second consecutive year.
Victorian Fisheries Authority ceo Travis Dowling said anglers could expect "sensational fishing" from 2019 to 2021 when the juvenile whiting detected in 2016 and 2017 will have grown to a catchable size.
The large number of juvenile whiting in Port Phillip are also seen as a pointer to what anglers can expect in Western Port.
"Scientists have conducted annual surveys of small juvenile whiting in the bay's seagrass beds since 1998 to help forecast the abundance of stocks and manage the fishery sustainably," Mr Dowling said.
"Two very strong years in a row is wonderful news and will get more people fishing, more often, which is at the core of the state government's Target One Million plan that's investing a record $46 million into a suite of projects to grow participation in recreational fishing, including bringing an end to all commercial net fishing in the bay by 2022."
Mr Dowling said whiting larvae drifted east from spawning grounds off far western Victoria and eastern South Australia for about three months before entering bays and estuaries during spring when scientists conducted the surveys.
"Westerly winds help drive the currents that bring the whiting larvae into our bays, where they take about two years to reach the legal minimum size of 27 centimetres," Mr Dowling said.
"At about four years of age, most whiting have left the bays to complete their adult life in coastal waters.
"Because whiting only reside in the bays for a few years of their life, these fisheries naturally fluctuate depending on the number of tiny larvae that entered the bays several years prior.
"People fishing outside the bays along the coast can expect increased catches of larger whiting during the early 2020s, as maturing fish move out to coastal waters."
In Victoria there is a daily bag limit of 20 King George whiting a person and they must be landed whole or in carcass form.
Meanwhile, researchers at The University of Western Australia say sharks take about 12 per cent of recreationally caught fish in the Ningaloo region.
Close to 40 per cent of the more than 400 anglers interviewed by the researchers had experienced a shark bite-off on their most recent fishing trip.
Areas fished more frequently reported higher shark bite-off rates, which was hypothesizsed to be due to a behavioural change where the sharks associate the presence of boats with the availability of hooked fish to feed on.
Additionally, areas with high catches for recreational fishers may also be good feeding habitats for sharks so have higher concentrations of the predators which lead to higher numbers of interactions with hooked fish.
Lead author and PhD student Jonathan Mitchell from UWA said the study will act as a baseline, allowing researchers and fishery managers to identify changes over time and develop science-based mitigation strategies.
"By identifying areas and depths at which bite-offs are more likely to occur, fishers can avoid these areas to immediately have a better chance of reducing bite-offs," Mr Mitchell said.
"Modifying fishing techniques by spending less time at each site and moving to a different location as soon as a fish is taken by sharks, may help to prevent sharks from learning to associate fishing activities with food and increase a fisher's chances of avoiding further bite-offs. The findings are important to fishers and both marine park and fisheries managers as."
The researchers aim to identify shark species involved and learn more about their behaviour to identify ways in which shark bite-offs can be reduced.