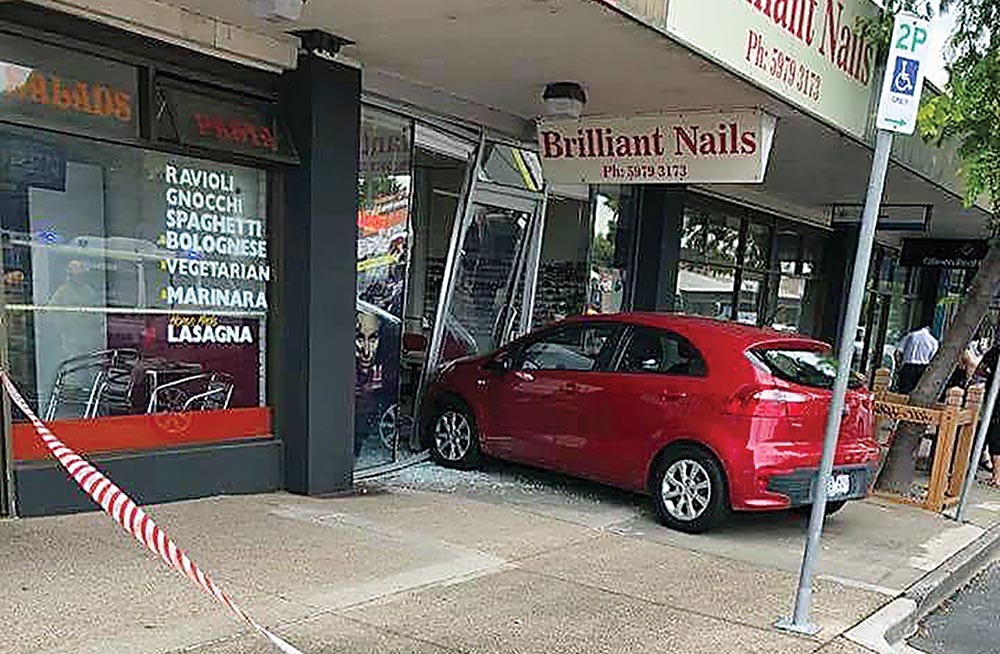 A SHOP in Hastings High Street was badly damaged after a car drove through its front door on Friday afternoon (23 February).
A woman driver, understood to be aged in her late 70s, accidentally mounted her car onto the footpath and drove into the front of the Brilliant Nails shop during the day.
Fortunately, no workers inside the shop or pedestrians were injured.
Brilliant Nails owner Mattieu Tran said the damage was extensive.
"All of the front of the shop will need fixing. When the lady came through the front door all of the glass was broken. Luckily everybody involved was okay," Mr Tran said.