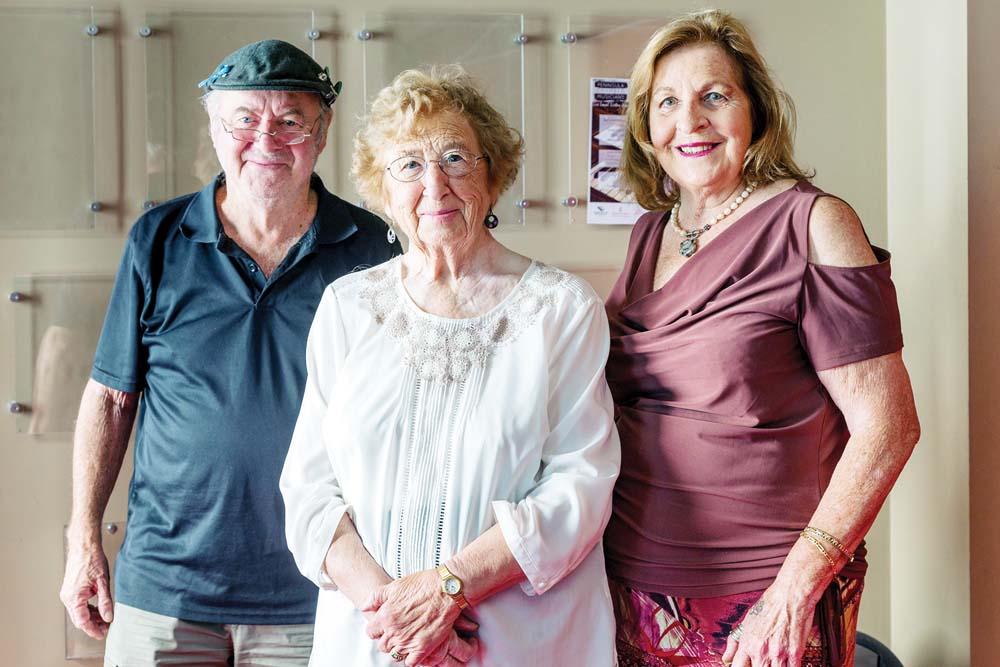 A NEW writers' festival is set to make its debut in Mornington.
The Mornington Peninsula Writers Festival will be hosted by the Frankston Writers and Poets Society at the Peninsula Community Theatre on Saturday (10 March).
Several established writers including Andrew Rule (co-author of the Underbelly and Chopper books), Paul Kennedy (ABC journalist and author of books including Fifteen Young Men about the tragic 1892 drowning of Mornington Football Club players), Garry Disher (author of several crime novels set on the peninsula), The Age scribe and author Anson Cameron and Nicky Johnson (author and illustrator of several children's books including Go Away, Mr Worrythoughts!) will give author talks on stage and take part in questions and answers session with festival attendees.
Renowned priest, community worker and media personality Father Bob Maguire — himself the subject of a biography called Father Bob: The Larrikin Priest by Sue Williams — is also a speaker at the Mornington festival.
Frankston Writers and Poets Society president Beverley Allen said she started the group last July and is looking forward to the first Mornington Peninsula Writers Festival for writers and readers.
"I felt there was a need for people with a diverse set of writing skills to come together in a friendly and non-formal type of atmosphere," she said.
The writers group meets regularly at Frankston Library.
The now retired professional travel features writer joked she has "never worked so hard in all my life" arranging the festival.
"I have a passion for it and I want to do it for the emerging writers."
The festival at one stage looked in doubt when Frankston Council declined a funding grant application to host the event in Frankston.
Ms Allen said the first festival was saved by donations including a substantial one from writers' group member Alma Jacovou which kick-started fundraising efforts.
"She joined the group and found she had stories inside her. She'd never written anything formally before and so it is great to see her writing emerge," Ms Allen said.
Farrell's Bookshop in Mornington and Busybird Publishing were also donors.
Mornington Peninsula Shire has shown an interest in supporting the festival in future years.
Briars Ward councillor Bev Colomb will officially open the festival and MC for the day will be former Frankston MP Andrea McCall.
Acoustic duo Boy Meets Girl will perform songs in the theatre foyer.
Families are welcome and there will be face painting and writing activities for children.                    
The Mornington Peninsula Writers Festival will be held at Peninsula Community Theatre, corner of Nepean Highway and Wilson Road, Mornington 10am-6pm Saturday 10 March. Free parking available. Tickets $10 per adult; children under 16 free. See mpwritersfest.org or call 0498 583 152 for further information and times of author talks throughout the day.