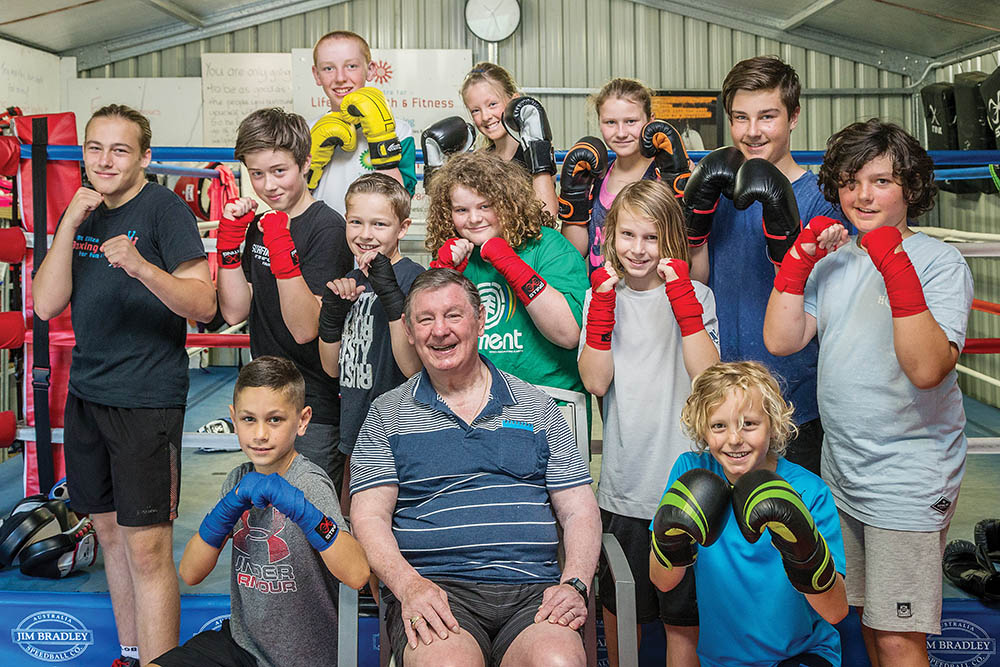 CHAMPION boxer Johnny Famechon is finding a newfound appreciation of his sporting achievements among younger generations in the wake of the unveiling of a sculpture in his likeness and honour at Frankston's Ballam Park.
The 72-year-old former boxer visited the Mt Eliza Boxing Centre late last month after the statue's official unveiling and was greeted with lots of questions from children about his boxing heyday in the late 1960s when Famechon was a champion of the world.
The longtime Frankston resident has inspired and mentored young people since retiring from boxing in 1970, the year after taking out the World Featherweight Championship against Cuban Jose Legra and the year he defended the title twice in bouts against Japan's Fighting Harada.
Mt Eliza Boxing Centre owner Ron Smith said he and wife Sharyn who co-manages the gym were happy to see the children know about Famechon's boxing prowess.
"He visited during a school holiday program to teach kids about boxing so John was quite enthused about coming along to have some input," Smith said.
"When people ask him serious questions about boxing training and health he is very on the ball.
"He was very impressed by the level of some of the kids there."
Famechon's wife, Glenys, said Smith visits Famechon at home once a week to work of physio and boxing training to keep the champ on his feet.
Famechon suffered brain injuries after being hit by a car while jogging in Sydney 25 years ago.
Wife Glenys said Smith does "wonderful work" keeping children who visit the Mt Eliza gym fit and health.
"Ron also visits John at home and puts him through his paces out of the goodness of his heart including legwork to keep John's fitness up," she said.
"He's done that for about seven years and he and his wife are a great help to John."
The Ballam Park 2.5-high bronze sculpture of the boxing champ in his youthful pomp, installed after an impressive $180,000 fundraising effort over several years by boxing fans, now stands as a fitting testament to Famechon's feats.
Famechon was inducted into the Australian National Boxing Hall of Fame in 2003 and was elevated to Legend status in 2012.
Smith says the boxing fitness training is not just for children who want to step into the ring.
"I try mainly to teach them about self-respect and not getting into fights. I've found over the years that once they have learned boxing or martial arts they can walk away from idiots at parties and all that."