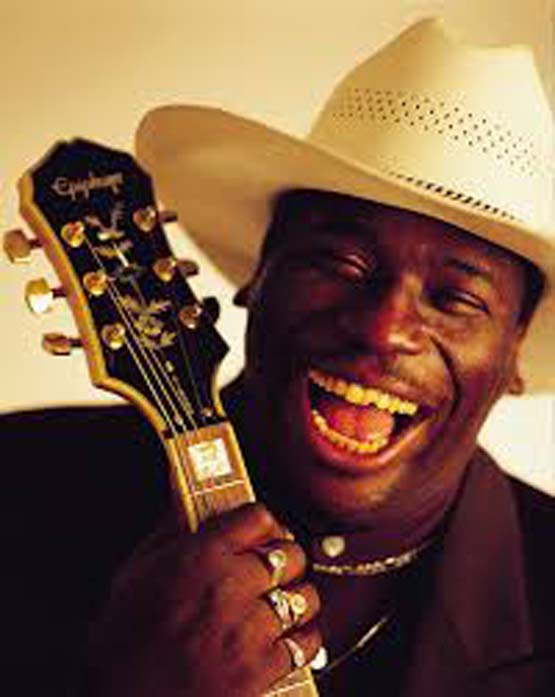 Don't miss Eugene 'Hideaway' Bridges USA on his Australian blues "Hold On A little Bit Longer' Tour.
This masterful Memphis Blues performer pays homage to his blues roots and the likes of Sam Cooke & BB King in his one off Mornington show!
Eugene 'Hideaway Bridges' returns to Australia this year to perform Bluesfest for the eighth time. With a brand new album, Hold On A Little Bit Longer and already nominated for two W.C. Handy awards, Eugene's tour also marks his fiftieth anniversary as a performer – he started playing at the age of three with his father, bluesman Hideaway Slim.
Born in New Orleans, Eugene is a nomadic musician living his life on the road travelling from America through Europe, to Australia with many other stops in between, he has a huge voice and great guitar skills to match, delivering Blues music laced with Soul, Funk, Gospel and Rock.
Eugene's 2015 release Hold On A Little Bit Longer features a full horn section on several songs led by John Mills with Kevin Flatt on Trumpet and Jon Blondell Trombone. Bobby Baranowski is back on Drums, and Otto Williams, Bassist who first played with Eugene 15 years ago. Australian Clayton Doley plays Hammond B3 & Piano. Guesting on the title song, playing slide guitar, is Micky Moody, better known for his time with Whitesnake. The album has been nominated for best Contemporary Blues Album at the 37th Blues Music Awards (to be held in May 2016) where Eugene is also nominated for best Contemporary Blues Male Artist.
Those who have seen Eugene 'Hideaway Bridges' perform before will agree he delivers his own brand of Blues, full of warmth and character and he knows how to get the crowd dancing.
Grand Hotel Mornington. Friday 16 March. 8pm. Tickets: $25 +BF | $30 at the door (if not sold out)