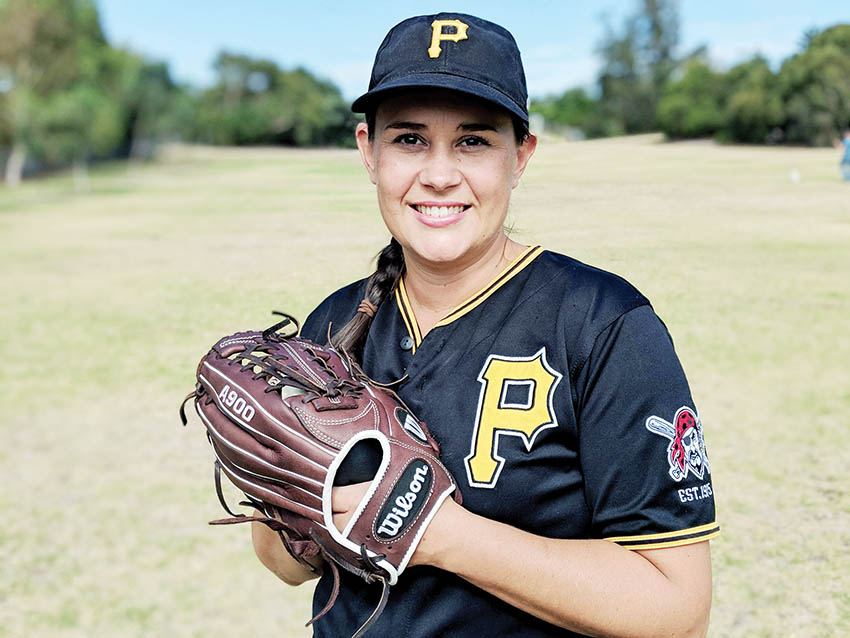 MORNINGTON Pirates women's baseball team is hoping to add some wind to their sails this season under the guidance of new head coach Jo Schutt (pictured right).
Schutt, who returned last year after taking several years off to take care of her children, is urging other mothers to come and join the newly-formed side which enters its second season.
Schutt said that a lot of women, like herself, tend to stop playing the sport to focus solely on their children but after returning last year, is hoping to attract some of those players back.
"Women will put themselves last and put their kid's needs ahead of their own, and because I was the same and have recently come back, I'm really passionate to try and get them to do the same and get fit and active," Schutt said.
"Skills can be learnt quite quickly so that's why it's a good sport to get back into or even to start fresh."
Schutt is coming up from coaching the under-12s last year and said she is looking forward to the challenge of coaching the women's side.
"It will be an interesting transition from coaching children to adults but it should be a great experience and hopefully a great year," she said.
The Women's Pirates side trains at Wilson's Reserve, Mornington and Schutt said the team has a broad range of ages with juniors as young as 13-years-old to women in their 50s.
The women's baseball team's season commences on Sunday 15 April but the team will have a couple of 'come and try' nights over the next couple of weeks kicking off on Monday 5 April.
For more information email mbcjuniorpirates@gmail.com