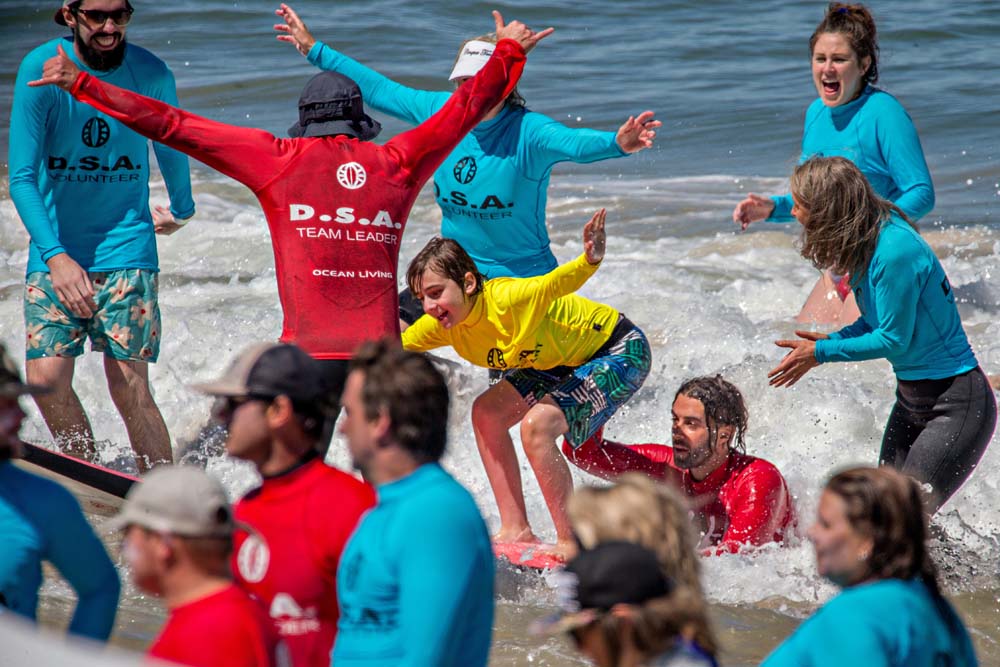 MORE than 200 volunteers were on hand to help 75 surfers spend time among the waves at Point Leo on Saturday 4 March.
The surf day was the second held this year by the Disabled Surfers Association Mornington Peninsula.
It will also be the last event before completion of a viewing platform and wheelchair ramp now taking shape between two sand dunes near Point Leo Lifesaving Club.
As usual, teams of volunteers ("blue shirts") formed a human channel to the shore within which the surfers could safely travel to the beach.
The surfers lay, sat and stood on the surfboards which were "anchored" and steered by a DSAMP-trained member.
Specially designed soft doughnut cushions help keep the surfers comfortable and wheelchairs fitted with wide, inflated tyres are used to ferry the surfers to and from the water's edge.
The DSAMP was keeping to its aim of putting "smiles on dials".
First published in the Southern Peninsula News – 13 March 2018