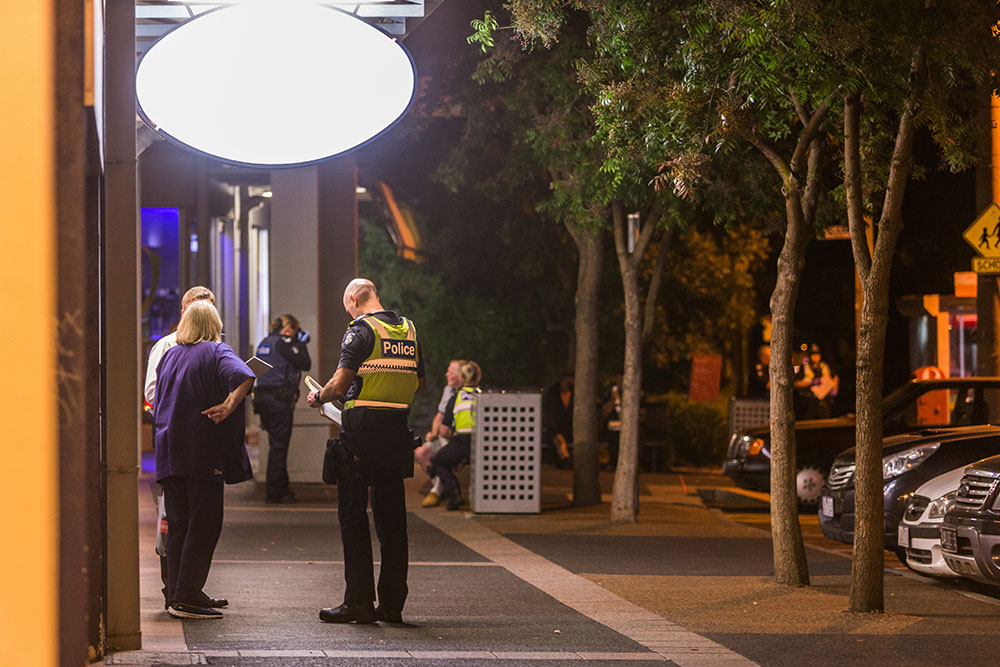 An off-duty police officer fought off a man armed with a knife in an attempted aggravated carjacking in Frankston.
The incident took place on Ashleigh Avenue when the man, armed with a knife allegedly tried to steal a car which was parked in a car space at the local shops just after 8pm on Tuesday evening (13 March).
The driver of the car, an 82-year-old Frankston man, was attempting to start the car when he was approached by the armed man.
The off-duty officer, understood to be a Dandenong area police officer, was walking on Ashleigh Avenue when he saw the man standing at the side of the car, armed with the knife, threatening the driver, demanding he get out of the car.
As the officer approached the car he heard the female passenger calling for help.
The officer approached the man and asked him what he was doing.
The man then allegedly turned on the officer, pointing the knife in his direction and demanding that he hand over his car keys.
A fight took place and the officer grabbed the man's arm and managed to get him to drop the knife.
The officer received two minor cuts to his hand in the incident.
Frankston Embona Taskforce detectives were patrolling the area and were on the scene within minutes, arresting a 21-year-old South Dudley man.
He is expected to be interviewed in relation to attempted aggravated carjacking, attempted armed robbery and weapon offences.
The two victims, aged 82 and 67 years, both from Frankston, were not injured.
Source: Victoria Police News