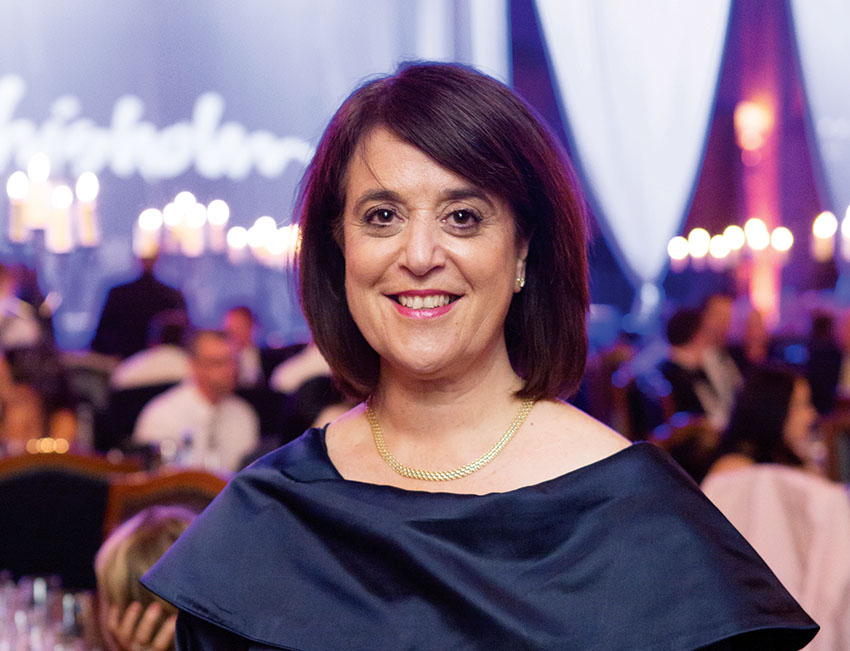 WHEN Maria Peters looks back on a 30-year career at Chisholm TAFE Institute she says it is the camaraderie between staff she will miss most of all in retirement.
The CEO decided last year to step down at Chisholm Institute on 31 December and hand over the chief executive officer reins of the vocational education college's campuses to successor Dr Richard Ede.
"I know I'll miss the people and I'll miss the intellectual stimulation but I'm just looking to have some time to re-energise and I'll always have my eye on Chisholm and I'm sure it'll go on to bigger and better things."
Chisholm TAFE Institute has nine campuses across Victoria including a Frankston and a Rosebud campus.
Ms Peters, who hung up the CEO spurs for the final time on the last day of 2017, says her three decades working in the education sector has been marked with change and there has been no time more turbulent and challenging than the past few years.
Sector budget cuts made restructuring Chisholm's operations a top priority.
"You can only get through a lot of change with the support of wonderful people from staff right through to leaders in the business," she said.
"There have been some wonderful but also some challenging times.
"I think the board and leadership team decided to control its own destiny by making some tough decisions earlier to make sure we're here for the long haul."
The arrival of privately-operated registered training organisations (RTOs) meant TAFE colleges effectively found themselves competing with the private sector for students.
Ms Peters says Chisholm Institute saw the writing on the wall early on and decided to change its courses to become more industry focused to provide training for jobs where there was a growing need for graduates.
"They were hard times … contestability did threaten everything that we stood for."
She said working with students has been rewarding over the past three decades.
"I didn't realise just how much of an impact it could make to an individual's life or communities and industries.
"The sector's going through a bit of change and turbulence but I believe the TAFE sector does make a difference better than anyone else."
Change is visible at Chisholm's Frankston campus which is in the midst of a $75.9 million rebuild as part of a joint Labor state government and Chisholm project to upgrade the TAFE training centre.
The departed CEO says the development will be completed by the end of 2018 and new buildings and planned courses at Frankston will see the TAFE education provider strengthen its ties with industry to give students the opportunity to turn their qualifications into a career.
Service jobs in health and nursing, hospitals and early childhood education in the region are booming and Ms Peters says even though automation is changing manufacturing businesses, automation will bring some of its own jobs including cybersecurity and "new types of employment" in IT.
"The Frankston redevelopment will help people with involvement for the jobs of now and jobs in the future," she said.
"We're hoping by 2022 in partnership with La Trobe University to have up to 22 degrees offered."
As for the retiring Ms Peters, she says she will always remember her time at Chisholm with fondness.
"The view for Chisholm is quite spectacular. I'm just a passing custodian but it's been an incredible journey and privilege.
"It's been a really tough decision to retire. I've been here 30 years. I started as an educator. I think it's just time now. The organisation is in a good place."
She is looking forward to not having a diary laying out the year ahead for her as CEO and unlike TAFE students planning a future career "it feels very liberating to not know what tomorrow brings."
College gone

FORMER Chisholm TAFE Institute CEO Maria Peters says competition from registered training organisations made life tough for TAFE providers across the state.

Evocca College closed its Frankston campus last year amid criticism of low graduation rates.

"They weren't alone but at the end of the day quality and integrity shone through," Ms Peters said.

"What I feel sad about is that it had an impact on individuals and maybe they've ended up with debts that they didn't fully understand they were going to incur and perhaps with a qualification that's not going to help them achieve the career that they wanted."