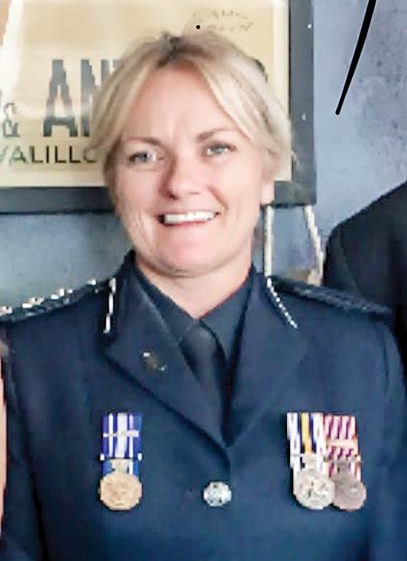 SENIOR police on the Mornington Peninsula are pleased with the drop in crime across almost all categories over the past 12 months.
Crime Statistics Agency figures for the year ending 31 December 2017 released last week show reported crimes in the region were down from 9123 to 8483.
Mornington Peninsula Local Area Commander Janene Denton, based at Rosebud, said it was "good news that crime is trending in the right direction".
"We live in a very safe area," she said. "There is good community spirit on the peninsula and no reason for people to feel unsafe."
Crimes Against the Person fell from 1204 last year to 1154 this year, with assaults down 769-702 and robbery 26-21. Sexual offences were up 149-172 and dangerous and negligent acts endangering people up 104-125.
Stalking down 142-124 and burglary/break-and-enter 1487-1166.
Property and deception offences fell from 5496 last year to 4966 this year, but deceptions on their own were up 329-369 and drug use and possession up 260-283. Disorderly and offensive conduct was up 696-750.
Inspector Denton said use of media and social media – such as the police Eye-watch page – helped make residents aware of crime and made it easier for police to make arrests.
Despite the figures showing a drop in crime over past year, the state Liberal Nationals compared figures from 2014 to 2017 to say crime has "risen 4.61 per cent" on the peninsula (from 10,446 incidents up to 10,928) since Labor came to power.
The coalition says it will lower crime by introducing mandatory minimum sentences, abolishing concurrent sentences for violent offenders on bail and parole, and introducing a three-point plan to toughen bail and a public register for sex offenders.
The party said there were 183 aggravated or attempted carjackings across the state last year. If elected they would appoint more police, re-open police stations and station police in 12 major shopping centre, including Bayside at Frankston.
First published in the Southern Peninsula News – 20 March 2018