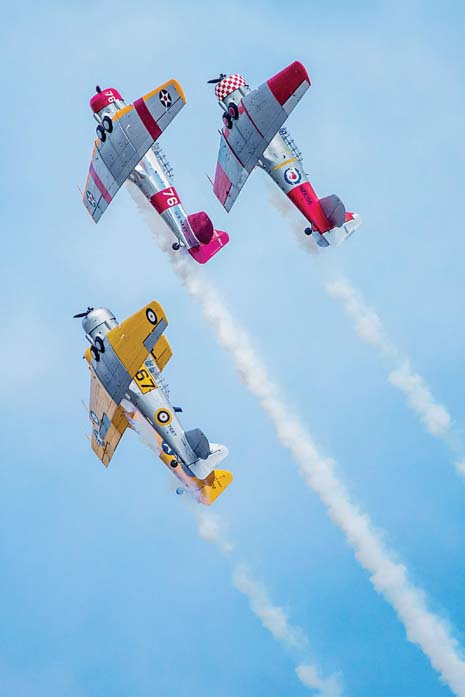 AIRCRAFT of many shapes and sizes took to the skies over Tyabb (and beyond) during the Tyabb Air Show on Sunday 11 March.
Peninsula Aero Club president Jack Vevers said the "pretty busy day went off without any hiccups", with a record crowd thrilling to the sound of Rolls Royce Merlins and the roar of heavy radial engines.
Nicknamed "War & Peace" the show featured planes from WWI, such as Tiger Moths and Spitfires, as well as a WWII-era Mustang fighter, a Melbourne-built A68-199, and the world's only airworthy Lockheed Hudson bomber. Other drawcards included high powered military machines, like the Grumman Avenger, as well as historic and rare civil aircraft representing the core of the club's collection.
Australian aerobatics champion Paul Bennet performed aerial manoeuvres in his Wolf Pitts Pro special alongside the ADF's helicopters and RAAF Roulettes, with one pilot landing and talking to visitors. Classic and vintage cars were also on show.
Mr Vevers said the weather was kind and all the aircraft – even the WWI planes which can be temperamental – fired up and took to the skies as if to enjoy the event.
The air show has been a highlight of the club's activities over the past 44 years, he said.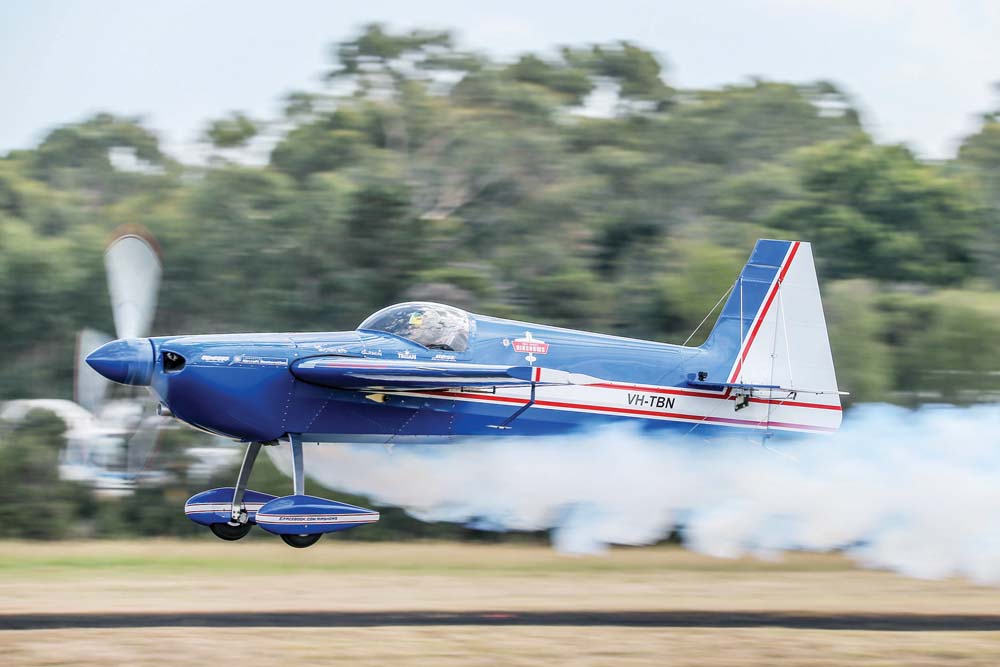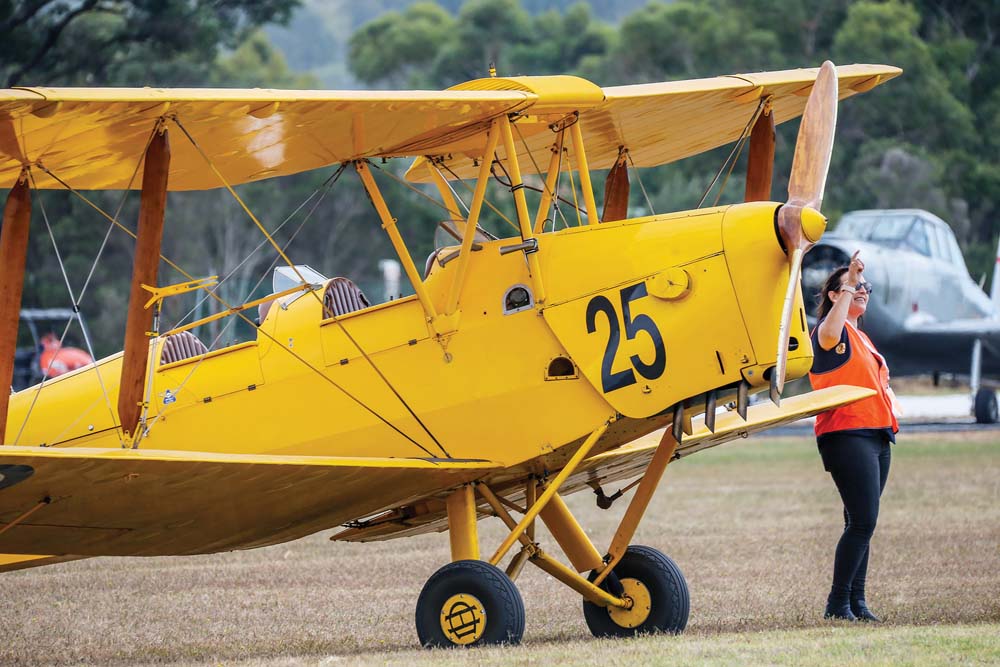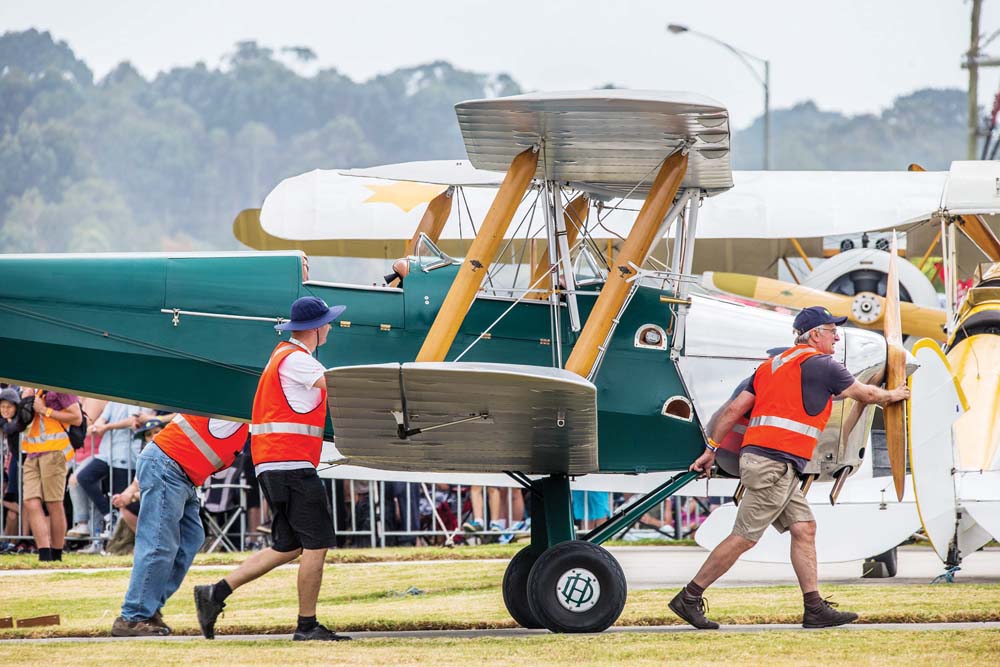 First published in the Southern Peninsula News – 20 March 2018