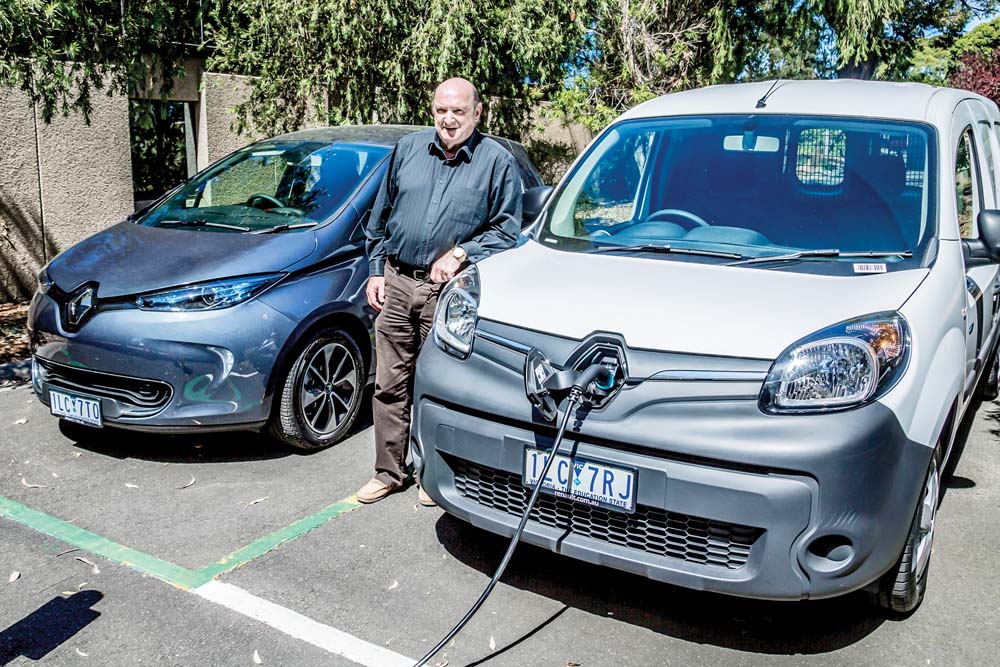 AS part of its commitment to become "carbon neutral" Mornington Peninsula Shire is trying out electric cars with a view to having them become part of vehicle fleet.
"Electric vehicles can have zero tailpipe emissions when powered by renewable energy and will be considered in our efforts to lead the way on tackling the climate change challenge," the mayor Cr Bryan Payne said.
The acting manager climate change, energy and water Melissa Burrage said all staff and counciullors had been invited to participate in the one-week trial of the electric Renault Zoe and Kangoo.
Other ways of minimising carbon emissions adopted by the shire include replacing more than 10,000 street lights with LED globes, developing a carbon neutral policy and consolidating waste services.
The shire has also paid for councillors and officers to go overseas to hear about alternative waste technologies; adapting to climate change; managing fires, cyclones and floods.
"It's important we continue to learn from our peers and join other local government delegates to foster and strengthen the exchange of information and experience," Cr Payne said.
First published in the Southern Peninsula News – 20 March 2018