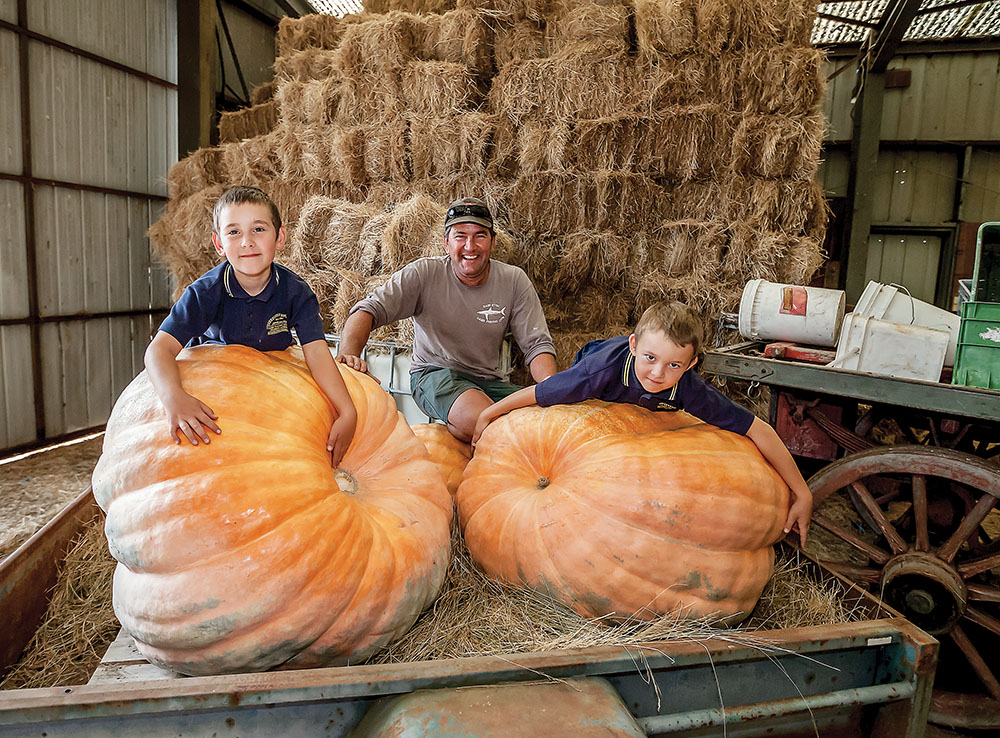 TYABB market gardener Steve Taranto joined the heavyweight prize-winners at this year's Red Hill Show with pumpkins weight 204 and 175 kilograms.
The journey of the giant pumpkins is one that has taken around six months, with Mr Taranto having planted the pumpkins late last year.
"We planted the pumpkins in October, this whole process takes a while," he said. "The type of pumpkin is called an Atlantic giant, so it's not your regular everyday pumpkin."
"I've been growing these giant pumpkins for the past eight years. The kids love it and they love the Red Hill Show. It started out for fun, but I've actually gone ahead and entered the pumpkin in the competition for the past couple of years."
Now that the show is done, Mr Taranto has made the decision of what to do with his two pumpkins, which together weigh over one third of a tonne.
"They'll get fed to the cows," he said. "We've still got them now, but eventually we'll break them up and the herd will clean them up. When these pumpkins are fully grown they're really quite soft and not actually very good for human consumption."
First published in the Western Port News – 20 March 2018
Full Story in the April edition of Peninsula Essence magazine.