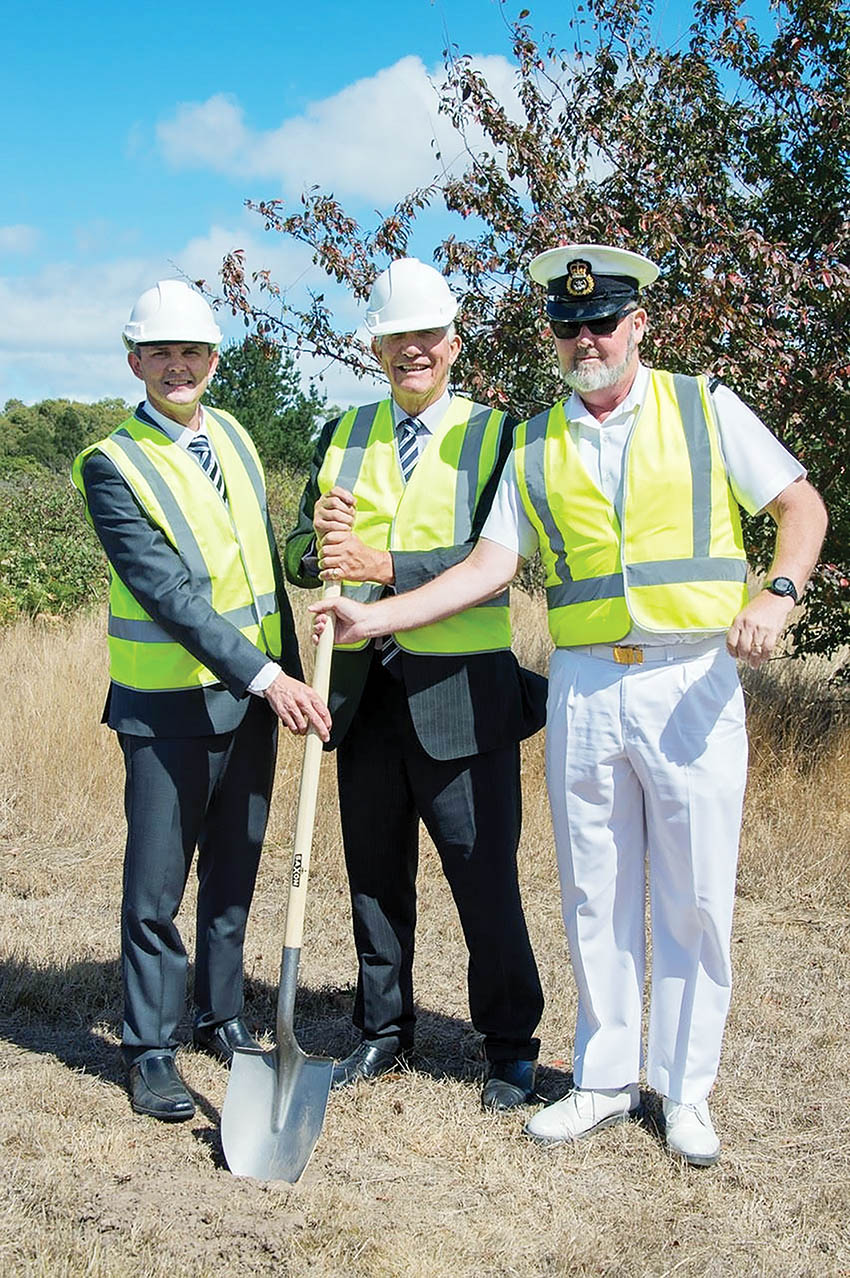 AN exciting new residential project in Hastings was officially launched on Tuesday 13 March by award-winning developer Defence Housing Australia (DHA).
The 3.78-hectare site will comprise 68 land lots, including 30 new homes for Defence members and their families, supporting the local Navy base, HMAS Cerberus.
Ten medium density lots are already under offer to a prominent local builder for private development with another 12 lots in stage one selling out in six weeks.
DHA Chairman, the Hon J.A.L. (Sandy) Macdonald, said the new $16 million development would create a sustainable residential community while making a significant contribution to the local economy.
"The Royal Australian Navy has had a connection with this special part of the world for 107 years," Mr Macdonald said.
"Originally called Flinders Naval Depot, HMAS Cerberus is the Navy's premier training establishment.
"About 6000 personnel are trained annually, so this is the perfect place for DHA to be creating a new community, where Australian Defence Force personnel will live alongside civilian families.
"New communities are a long-term investment for DHA because we manage and maintain the Defence properties after they are built.
"When you buy or live in one of our developments, you become part of a sustainable community with Defence families as neighbours you can trust and appreciate."
Mr Macdonald said DHA had a track record of working with local tradespeople where possible.
"We want to be active and contributing members of the communities in which we operate. This is a $16 million development and we hope a lot of our investment will flow back into this community and to local businesses."
As well as looking after the housing needs of Defence members and their families, DHA is a leading Australian residential property developer, with almost 50 projects underway across the country and a development pipeline of approximately $2.5 billion.
Mr Macdonald said the new development—named Henderson Grove after Admiral Sir Reginald Henderson and the site's history as a former orchard—offered tremendous opportunities for new residents, with the remaining 16 land lots expected to sell-out quickly.
"This is truly a terrific location. Hastings offers a sustainable peninsula lifestyle characterised by high quality homes, tree-lined streets and access to local amenities," Mr Macdonald said.
"This is a residential land development that will certainly enrich and contribute to the local community and will provide a tremendous place to call home for a select number of Australian Defence Force and civilian families."
Henderson Grove is DHA's first master planned community in the Mornington Peninsula region. DHA has previously successfully developed a number of smaller in-fill subdivisions across Victoria.