DISTRICT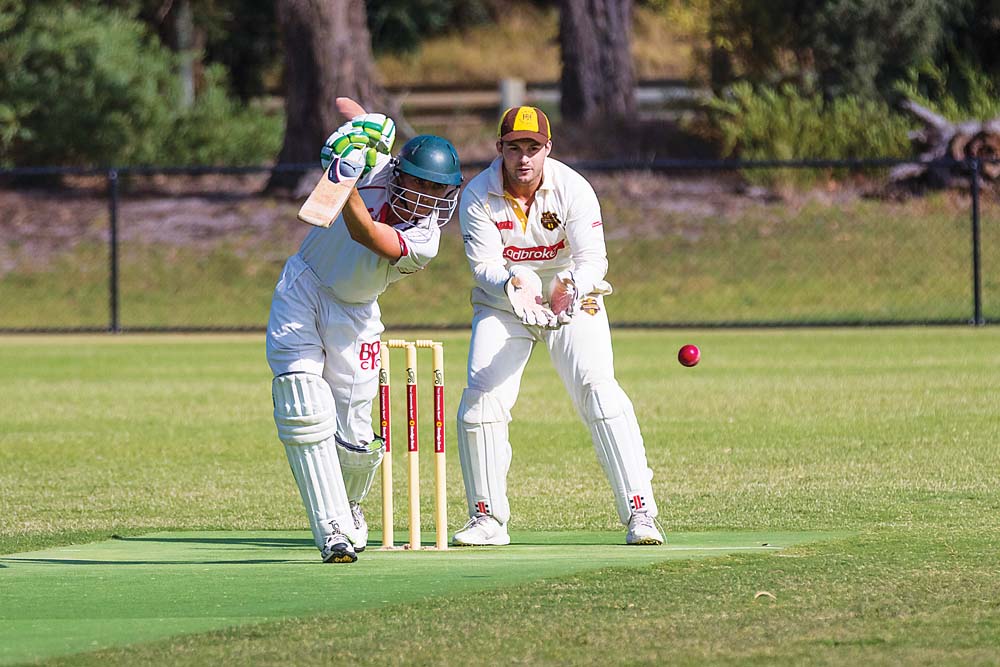 By Mr & Mrs IT Gully
TORRENTIAL rain may not have affected first XI matches in all other divisional grand finals, but all roads will lead to Skye this Saturday afternoon when Baden Powell and Heatherhill finish their grand final battle.
The run-ups were unplayable and despite best efforts to at least start the match, both captains agreed to start the grand final fresh on Sunday.
At tea on the second day (Sunday) Baden Powell who won the toss and elected to bat, were 2/68 with Rhys Elmi ticking the scoreboard over nicely.
Baden Powell legend John Harrison made the call that 170, given the ground conditions, would be a very good score to defend. At that point, Baden Powell was on track.
One thing Harrison may have forgotten at that stage was that Heatherhill boasted the in-form player of the competition, Steven O'Donnell.
At the time of going to press Baden Powell with 10 overs remaining was 6/175.