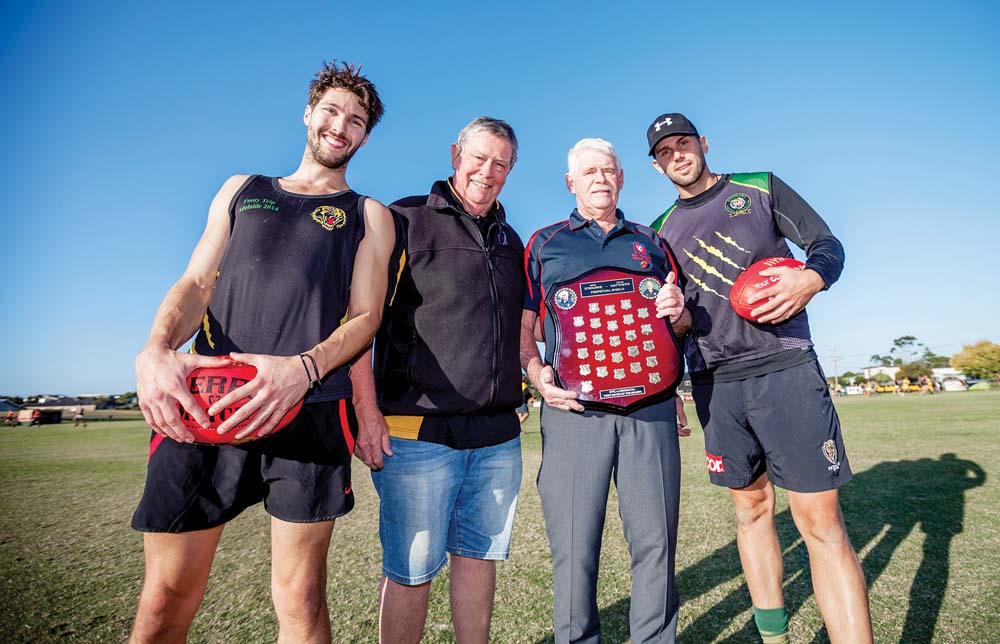 DROMANA Football Club will host the annual Good Friday clash against Rye Football Club on Friday 30 March.
The "local derby" between the two division two sides will be played at Dromana Recreation Reserve with the O'Rourke-Matthews Shield up for grabs.
Dromana Football Club president Chris Strange said it will be a great local rivalry and promises to be a great day.
"We just missed out on finals last year and got put into Division Two this year so we are probably at the top of the hill when it comes to this division," Strange said.
"Rye has recruited well this year so it's going to be a great match."
Dromana will have two former New Zealand AFL players joining their line-up this year with the signings of Andrew Howison and William Gregson along with ex-Rye player, Ben Holmes.
"It's his first season back, he's a fantastic player and it's great that he's joined us," Strange said. "It will be an interesting outing for him."
Rye will need to turn the tables on Dromana, having been defeated by them in the last game of the season, but Rye Football Club president Mick O'Rourke is optimistic the club can make amends.
"We failed miserably in the last game of the season. We went down by about 15 to 16 goals so we will be out looking for revenge," he said.
"I think we will have a better side than last year. We have a few new recruits and a lot of young players from last year who have another 12 months of experience.
"We've had good numbers on the track at training so things are looking pretty good.
"We can get a good crowd being Good Friday and Dromana always seem to put on a good showing so it should be a good day."
Being Good Friday, a fare with a seafood marquee will be there on the day with the local CFA also collecting money for the Royal Children's Hospital Appeal.