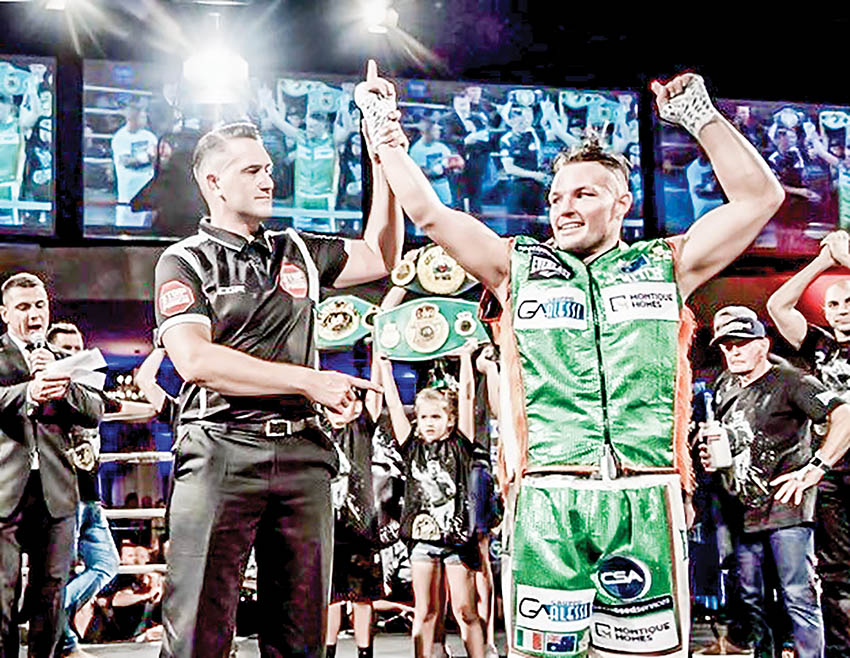 BLAIRGOWRIE Boxer Jayde Mitchell returned in winning form on Saturday 17 March defeating South American boxer Ariel Alejandro Zampedri at the Melbourne Pavilion.
Mitchell proved that his neck injury was no longer an issue, moving freely around the ring, and claiming victory in the third round of the fight.
"The neck held up fine. I got clipped a couple of times and it held up brilliantly so there's no issue at all and I couldn't be happier with the way the night went," Mitchell said.
"It was all about recovering from the surgery and being comfortable and confident in the fight.
"I'm absolutely rapt to be back and now its full steam ahead towards that world title."
Mitchell has now climbed to number 11 in the world rankings and will be moving back down to the super-middleweight division to defend his titles and aim towards a shot at the world title.
"We expressed our interest in fighting Tyron Zeuge who's defending his title this weekend," he said.
"We've touched base with the world champion and it's looking like a good chance that we may land that later in the year."
Mitchell's return against Zampedri was all about making sure his neck could hold up and now with the confidence that he is back to his best, is also looking at a fight for the Commonwealth title.
"It's just speculation at the moment but it would be a dream come true to fight for the Commonwealth title," Mitchell said.
"I'd love to fight for the Commonwealth title before going towards a world title honours and join the likes of many great champions who have come before me."