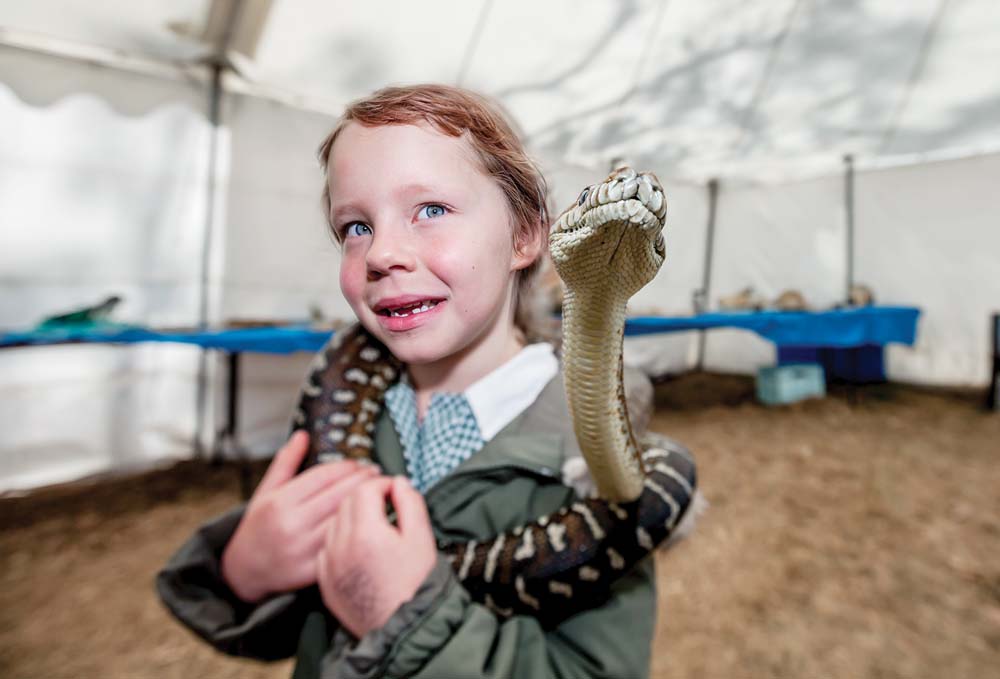 By Barry Morris
IT was a windy day with reptiles slithering, veggies growing, insects, bugs and spiders crawling, poo composting, water and plastic recycling and the sounds of frogs croaking.
But there was nothing to fear or complain about as it was all part of the 35th Mornington Peninsula Schools Environment Week at The Briars historic property, Mt Martha.
Teachers and volunteers over the week (19-22 March) were instilling in more than 2000 schoolchildren the belief that they can make a difference to the world by living a sustainable life.
Indigenous leaders taught children about Victorian Aboriginal culture and the youngsters tasted bush tucker and explored Aboriginal bushcraft, language and community.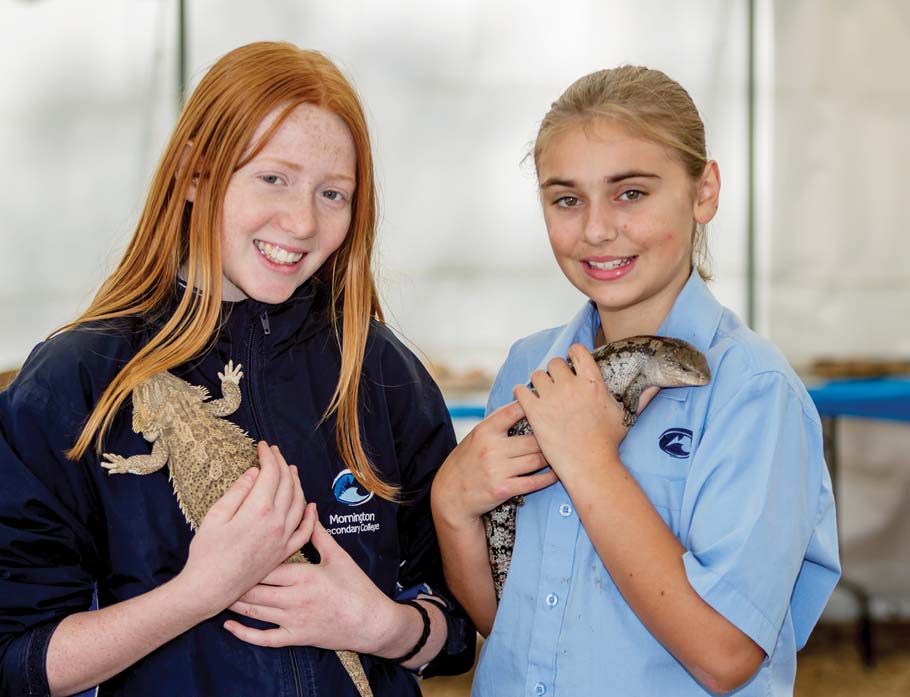 Lionel Lauch shared his knowledge of local food and fibre plants and showed how they are harvested.
Fishcare promoted responsible and sustainable fishing attitudes while Tony O'Connor helped students learn the need to protect animal habitat.
There were lessons in growing veggies from seeds and seedlings and how to set up a worm farm; fruit and vegies were promoted as healthy snacks.
Wildlife enthusiast Andrew Wegener shared his knowledge of the varied and unique animals and ecosystems in Australia while Friends of the Hooded Plover explained why the bird is threatened on Mornington Peninsula beaches.
Landcare's puppet show taught how to care for bushland animals by protecting them from predators while Southern Peninsula Flora and Fauna Association (SPIFFA) members were there to help create wildlife-friendly school grounds.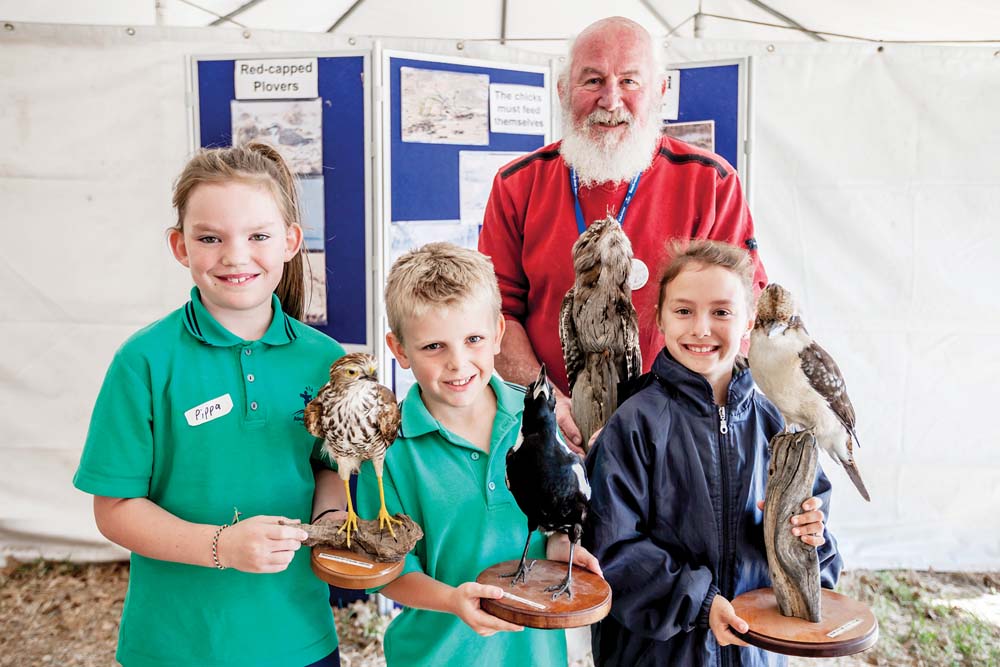 The CFA taught fire safety and Seaweed Sally, a marine biologist, let children handle live ocean creatures found in peninsula waters.
BERG Mt Martha and Birdlife Morning Peninsula showed how to check the health of wetlands.
National Trust and Briars Garden volunteers showed how sustainability was alive and well at the homestead in the 1800s.