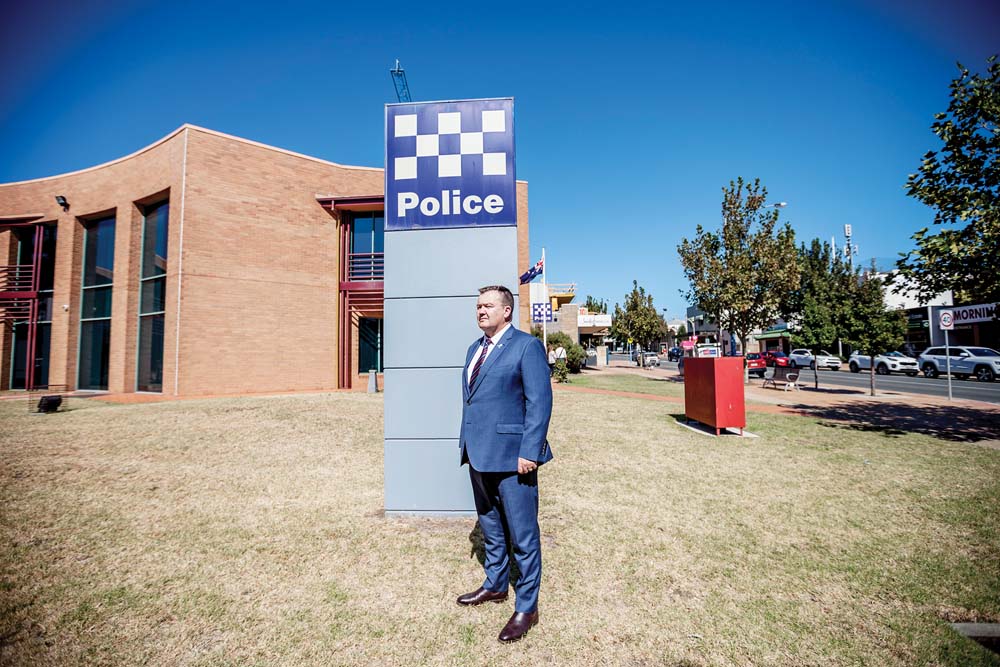 A NEW police unit will tackle the scourge of drug dealing and trafficking across the Frankston and Mornington Peninsula region.
The newly merged unit of Frankston and peninsula-based officers will be based at Mornington Police Station and will share information about dealers to crack down on drug-related crime.
Detective Senior Sergeant Michael Lamb will lead the unit and has a simple message for drug traffickers.
"If you're a drug dealer rest assured we're coming for you," he said.
Detective Lamb, also the Liberal Party preferred candidate for Frankston at November's state election, said merging resources between Frankston and the peninsula will give police "more scope and ability to run more proactive operations".
"Drugs don't stop at Humphries Road, dealers don't respect area boundaries," he said.
Two detective sergeants and 12 investigators are on board to chase down drug dealers.
Detective Lamb said crystal meth, also known as ice, is increasingly responsible for violent behaviour by offenders.
He said he first noticed the spread of ice when he was a sergeant based at Hastings about ten years ago.
"People we regularly had dealings with were not the same — they changed and started behaving violently."
Ice users can go on "four or five-day benders" and some also indulge in crime sprees in stolen cars.
"We'll have surge capacity to act quickly," Detective Lamb said.
He said ice use cuts across demographics and police have noticed some tradies using it since it initially "makes them feel great and they get lots done".
However, ice use soon takes a dark turn and people quickly become addicted amid a personality change for the worse.
Police note cannabis growing in homes — vacant and otherwise — still remains on their radar.
Highly-organised drugs operations are "funding organised crime", Detective Lamb said, alongside "backyard operators" who believe they can produce crystal meth to sell from instructions sourced on the internet.
He said police will actively oppose bail when anyone caught in the anti-drugs dragnet appears at court.