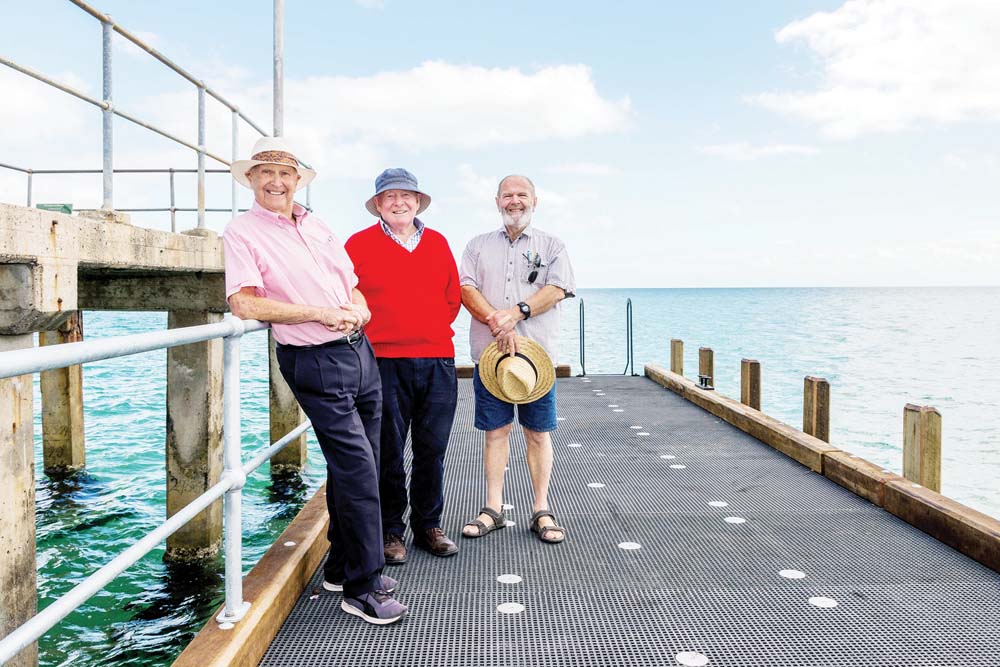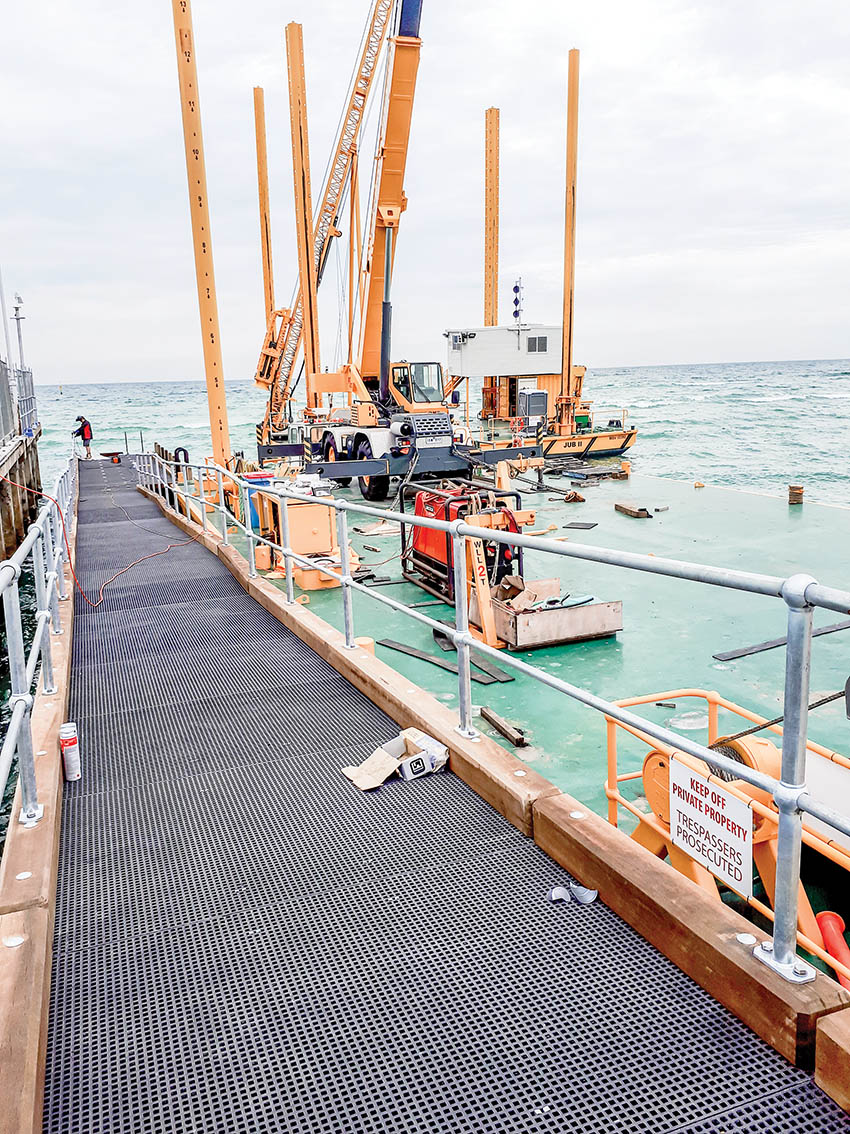 A GROUP of Dromana men are working to save Dromana pier from rotting away into the sea while ensuring the community retains "a valuable asset".
The group – part of Association for Building Community in Dromana – believes the 185 metre concrete structure, built in 1959 to replace a timber jetty built in the 1860s, is estimated to have about 10 years' useful life left.
Following an "extensive community survey" of residents' views the group says a new pier needs to be longer so as to reach deep water to allow ferries to berth, and wider to allow space for pedestrians and vehicles to service aquaculture.
Their efforts come after $360,000 was spent on restoring and upgrading parts of the pier through the state government's Boating Safety and Facilities Program, aimed at making it more resilient to storms and providing all-ability access.
Significant upgrades included building a lower landing from steel and fibreglass and making the pier sturdier, safer and more resilient to stosms.
East Port Phillip and Western Port Area chief ranger Reece Taranto, of Parks Victoria, said the jetty works would make it easier for boats to visit Dromana.
"The new landing will be built to better withstand the elements, ensuring continued access to the pier for years to come," he said.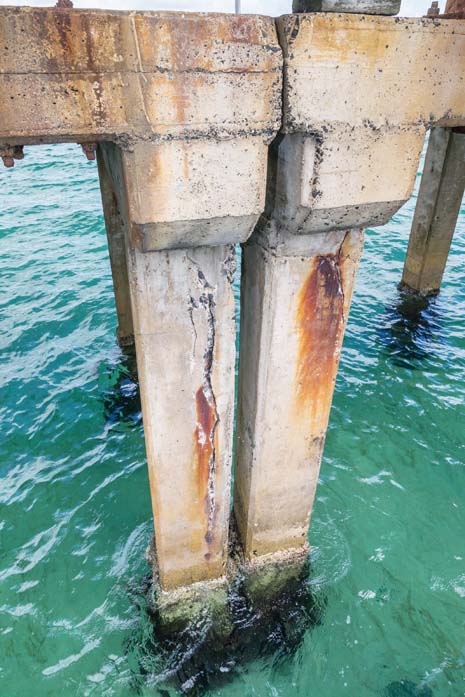 The members of the "Save the Pier" group say a new, longer pier should be stronger, with space at the end for ferry docking and pop-up kiosks and fresh fish sales, as well as providing a safe swimming and diving enclosure.
Initial concept designs for a replacement pier would cost an estimated $20,000. These would be exhibited for public comment and feedback before architectural and engineering plans are drawn up.
Mr Taranto said Parks Victoria "did not have any preconceived ideas on what a future Dromana pier would look like".
He said Parks was "interested in hearing ideas from the Dromana ABCD and the broader community" but that the pier was "serviceable for its current purpose" and would be "continually monitored … to ensure safe access can be provided for pedestrians".
Mr Taranto said: "My understanding is that Ray and others from the Dromana ABCD were working with council on a Dromana township precinct master plan. Parks Victoria [has] previously indicated we would be happy for the community to feed into this plan [their views] on the importance of the pier to the town."
The pier, opposite the main shopping area and the aptly-named Pier Street, was much longer in the early 1900s, allowing it to accommodate the bay steamers which did much to promote the town as a tourist destination, such as the Ozone, Hygeia, Edina and Weeroona.
First published in the Southern Peninsula News – 27 March 2018