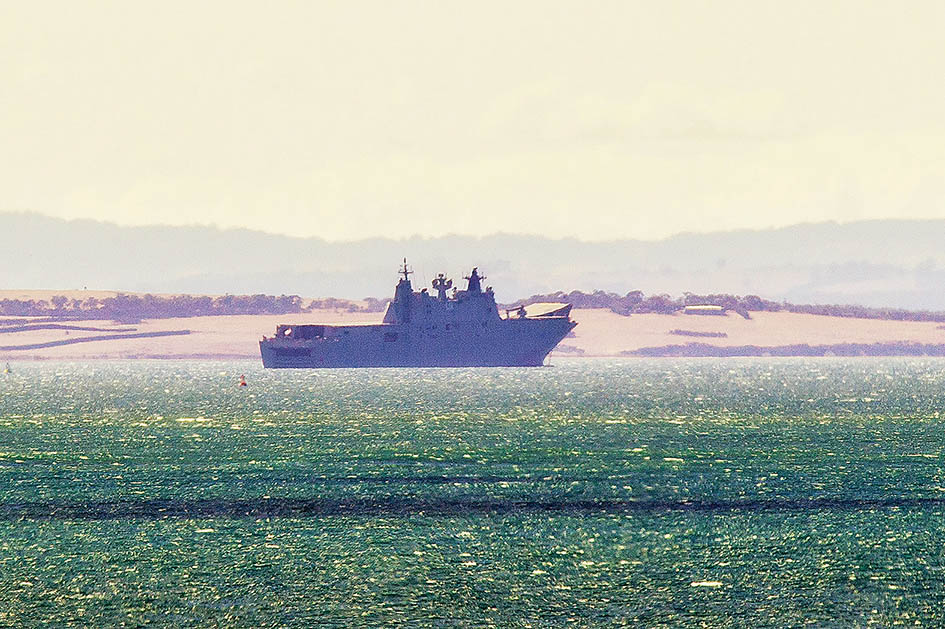 THE Royal Australian Navy's largest warship HMAS Adelaide arrived in Port Melbourne on Friday after steaming from a temporary berth at HMAS Cerberus in Western Port.
The Sydney-based frigate is 230 metres long and can transport 100 vehicles, 18 helicopters and 1000 troops.
Captain Jonathan Earley skippered the vessel in her first return to Melbourne since she was assembled at Williamstown in 2012. The visit allowed the navy to resupply the vessel and give its crew some shore leave at a time when the city was hosting the Formula One Grand Prix, AFL round one and International Flower and Garden Show.
The 400-strong crew was said to have been working hard in various exercises and in need of a well-deserved break. They waved goodbye on Sunday and headed up the east coast for training exercises.