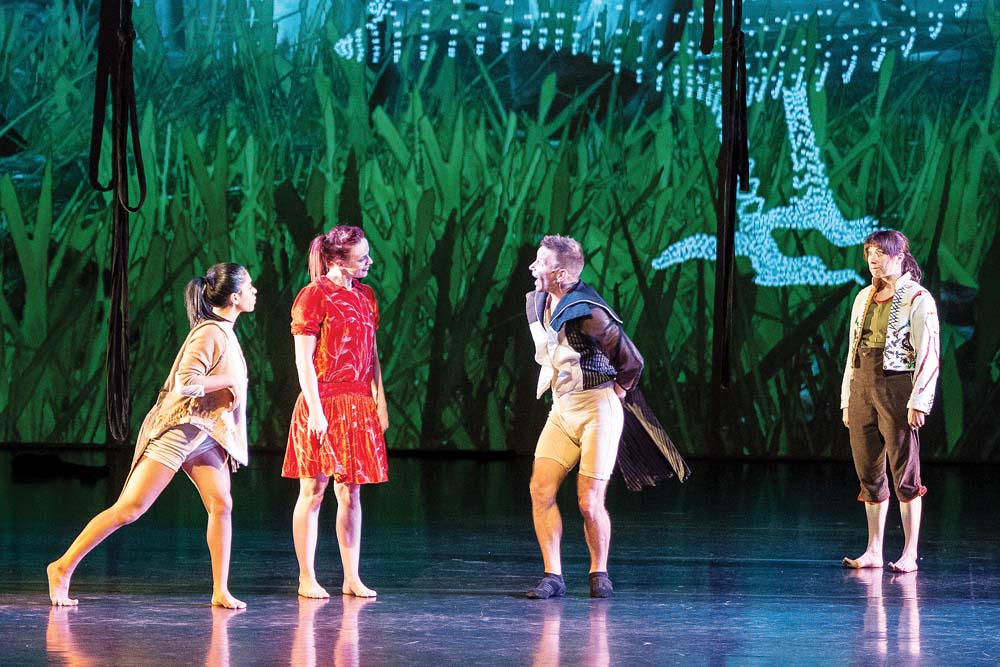 When 5-year-old Dot gets lost in the bush, she is rescued by a kangaroo who gives her magic 'berries of understanding' that allow her to follow the languages of all the animals and insects around her.
With this new gift, Dot and Kangaroo set out on an action-packed adventure to return her home – an adventure that changes the way she sees the Australian bush and her place within it forever.
But how long before this unique native wildlife disappears as humans encroach on their habitat? Creature invites you to enter the magical world of the Australian bush to explore how our actions and choices affect the world around us.
Stalker is one of the longest standing and most respected multidisciplinary theatre companies in Australia.
Stalker's approach is unique, combining robust physicality and stunning imagery to explore the human condition.
Their work is rigorous, researched and poetic. Stalker are at the forefront of multidisciplinary theatre practice, utilising interactive technology and projection fused with aerials, dance and acrobatics, to tell stories.
Creature: An adaptation of Dot and the Kangaroo. FAC Theatre. Saturday 28 April, 6pm. Sunday 29 April, 11am. Member $23, Tickets $25, Family (4) $95, Schools $18.
Bookings: 03 9784 1060 or thefac.com.au