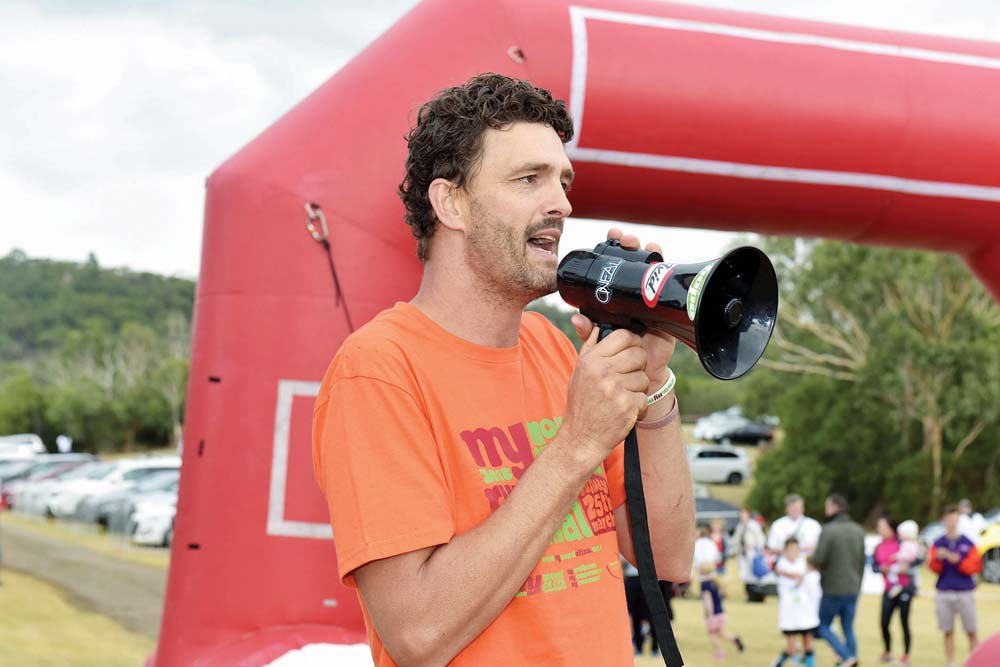 By Michael Cummings*
AS Geoff Nyssen, a towering figure in a bright orange t-shirt with a loud hailer in hand, marshalled hundreds of walkers and runners near the start line, no one would have suspected his cancer has returned.
The organiser of the MY Mt Eliza Run & Fun Festival on Sunday 25 March was a ball of enthusiastic energy at the event he founded in 2017 to raise funds for the battle against myeloma, the terminal blood cancer he was diagnosed with four years ago.
The event – attended by about 800 with 600 registered participants – is a public symbol of Mr Nyssen's personal fight against the disease.
"It's something that I can do. I'm not working at the moment so it's something I can do at my pace … and helps give me purpose," he says.
"I see the benefits it gives to the community and the fact that it raises a great amount of money and awareness for Myeloma Australia, I find that very rewarding."
Among those at the festival were more than a dozen Ryman Healthcare staff, who ran the barbecue, manned water stations and offered words of encouragement to participants as they made their way around a five or 10 kilometre course at Mt Eliza Regional Park.
Mr Nyssen says the event wouldn't be possible without the support of organisations like Ryman Healthcare, led by group sales and community relations manager Debbie McClure and Victoria community relations team leader Denise Thompson.
It was a month after his 40th birthday in 2014 when Mr Nyssen was diagnosed with myeloma. The average age of those diagnosed with the disease is 70, so he is young to be affected by it.
He was given about 10 years to live, "but I don't buy into that".
Prognoses, he says, are merely statistics calculated by looking at what's happened to other people in the past.   
"They're backward-looking – with my mindset and my abilities I look forward. I'll be dancing a jig at my 80th birthday and you'll be invited to the party."
He knows he has an almighty battle ahead of him to get there, though.
He's gone through two stem cell transplants, the most recent one late last year with cells donated by his brother.
"The cancer is coming back. Before it takes hold we've got to rely on the stem cells taking effect or there will be more chemo."
But before he looks too far ahead, Mr Nyssen is soaking up the satisfaction of pulling off another successful community event.
The importance of what he achieved hit home the night of the festival as he tucked in his two tired children, Georgia, nine, and Riley, 12.
"They really felt part of the day. It was something my friends and I – my community – created for them."
*Michael Cummings is a communications advisor working for Ryman Healthcare.