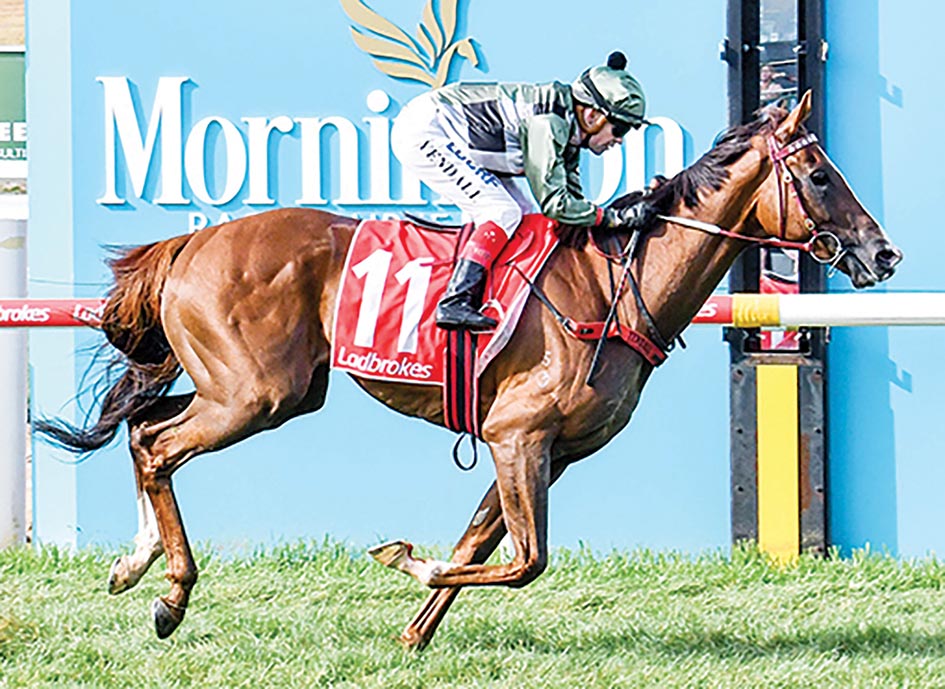 MORNINGTON Cup day displayed the dominance of Victoria's leading trainers as Darren Weir and the Lindsay Park operation took out four of the nine races at the metropolitan meeting on Saturday 24 March.
Weir secured both of the feature races with Stellar Collision winning the $200,000 Listed Hareeba Stakes and the Mornington Cup favourite King's Will Dream saluting in emphatic fashion in the $300,000 feature.
King's Will Dream eased down past the post to defeat Harrison and the Tasmanian visitor Fastnet Dragon by five-lengths and consequently bought up his fifth successive victory since arriving in Australia.
With the Mornington Cup offering exemption from the Caulfield Cup ballot, King's Will Dream has been rewarded with automatic entry into the Group One and looks set to be the first Mornington Cup winner to take up the opportunity.
Mornington Racing Club general manager Stephen Bell said that the incentive is heading into its third year and while the past winners haven't been able to make it to the Caulfield Cup, King's Will Dream looks set to break the trend and head into the Group One as a live chance.
"He's caught the eye of everyone after his run in the Mornington Cup but it's not just that win which has caught everyone's attention as his previous wins in town had been pretty outstanding," he said.
"The bookmakers have come out and have already opened him up as the favourite for the Caulfield Cup."
Bell also said they had a crowd of around 5,000 people which was likely affected by the pour down of rain earlier in the day.
"The racing was strong and it was a very good day once the sun came out," Bell said.
The Lindsay Park operation ended up with a winning double on the day with Muswellbrook (Race 3) and Velox (Race 2) saluting and the latter providing 19-year-old apprentice jockey Lachlan King with his first metropolitan winner.
Mornington-based trainer Tony Noonan also got in on the action as his lone runner She's Positive triumphed in the fourth race with his son Jake aboard, adding another winner to his hot season.