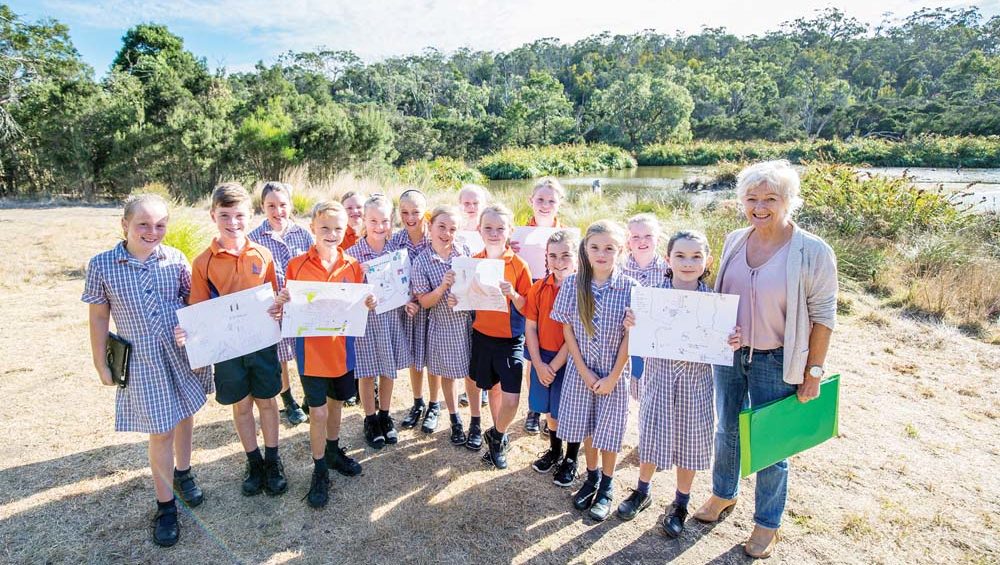 PUPILS from Benton Junior College took a creative approach when submitting their ideas for the future of The Briars.
The grade 4 pupils took their pens, and in some cases paintbrushes, to detail what they'd like to see long-term at the historic Mt Martha property.
They were responding to a call from Mornington Peninsula Shire for community feedback and ideas to assist in the development of a master plan for The Briars, with the mayor Cr Bryan Payne saying it would look 10-15 years into the future.
"The plan will articulate how the natural, cultural and heritage values of The Briars and the Mornington Peninsula will be celebrated," he said.
"Well done to these students on making the effort to share your ideas. I encourage all of our local schools to do the same and share their vision for The Briars".
Briars Ward councillor Bev Colomb said: "I enjoyed meeting some of the Benton Junior College students. Their interest and enthusiasm towards the future of The Briars is greatly appreciated. Hopefully, we can capture some of their ideas in future planning."
Visitors to the 230 hectare property can walk among wildlife or become immersed in history with a tour through the heritage homestead.
The shire nursery has a range of native and indigenous plants for home gardens, while the Eco-Living Display Centre offers tips and tricks for efficiency at home.
A draft master plan will be presented to the council and community for further consultation later this year.
Details: Visit mornpen.vic.gov.au/thebriars