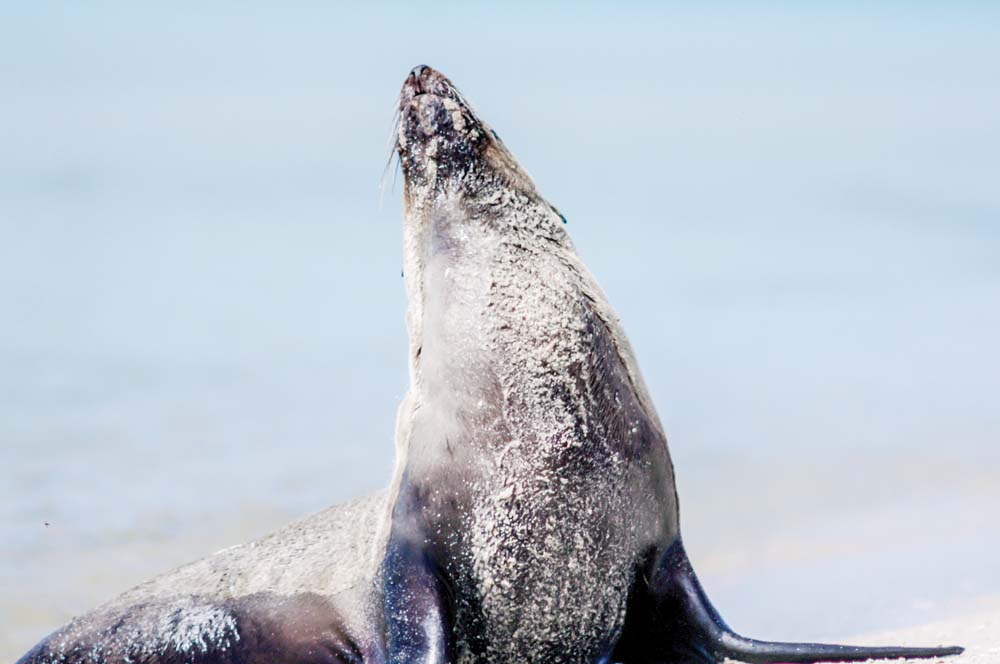 THERE is no doubting the attraction of a seal resting or sunning itself on beaches around the Mornington Peninsula.
But the animals are unaware of the excitement and interest they cause and can suffer as a result.
Wildlife activists are calling for fresh protocols to manage and protect the seals whenever they are spotted.
They say laws aimed at protecting seals are clear but rarely enforced.
Harming a seal can attract a $6000 fine or six months' jail and there are limits to how close people, or dogs are allowed.
It is illegal to touch or feed a seal.
"Over the past two years seals resting on peninsula beaches have endured crowds of onlookers, dog attacks, jet ski harassment, drunken people riding on them, objects thrown at them, kicked, yelled at, poked and chased back into the water," Australian Wildlife Protection Council president Craig Thomson said.
"The peninsula community and local wildlife groups are very concerned that if the seals are not protected and a seal acts to protect itself, it may be seen as a risk to public safety and the Department of Environment, Land, Water and Planning  (DELWP) may see fit to destroy the animal."
Mr Thomson said "pleas for help" from government authorities to organise a meeting "of all stakeholders … have fallen on deaf ears".
Mr Thomson and the wildlife protection council's secretary Eve Kelly last week sent out a detailed account of what happened to some of the 171 volunteer alerts for seals from Edithvale to Portsea between December 2016 and March 2018.
They said DELWP rangers – "very clearly the authority overseeing seals" – were not usually able to adequately supervise activities around seals and had "actively discouraged" volunteers from helping, possibly because of insurance concerns.
Similarly, Mornington Peninsula Shire's rangers "have no equipment or signage nor any current protocols as to who manages the protection of the seal".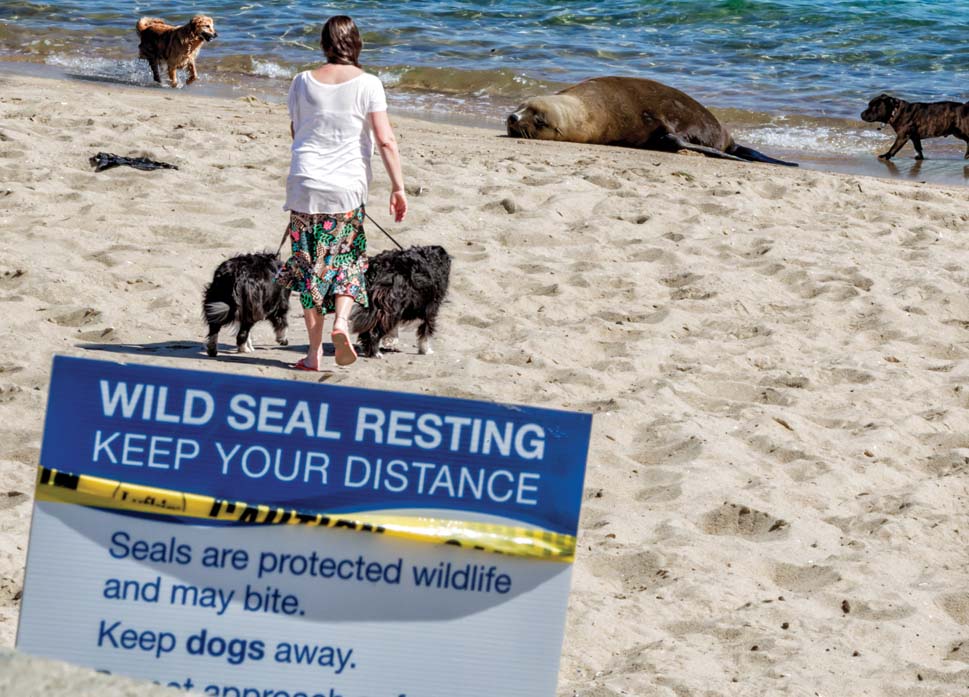 "The shire's phone system currently redirects calls about resting seals onto local volunteers, who then have no equipment or support. Volunteers have no authority to enforce breaches of seal exclusion zones or uncontrolled dogs harassing seals, unlike DELWP or shire rangers."
Mr Thomson said that on Sunday 11 March a seal came to rest within a dog off-leash beach at Rosebud.
It was the day of the Rosebud kite festival and there were hundreds of people on the beach.
"Being a Sunday, we called the shire's after hours emergency phone line. The operator told us to contact volunteers – who we are.
"When we finally spoke to a shire ranger we were told that rangers weren't authorised to help with seals and that it was in fact Parks Victoria that managed the beach up to the high tide mark.
"So we contacted Parks Victoria, who told us that they didn't deal with seals either and that seals were managed by DELWP, and so we went around in circles, as is the usual case.
"In the end we managed to rustle up some tape barriers and stakes and had volunteers supervise the seal until 10 that night, the beach was still packed with tourists and dogs throughout the evening. The shire failed to act and did not offer supervision for the seal, nor did they attempt to close off the beach to off-leash dogs or fine dog owners approaching the seal."
Mr Thomson said neither DELWP nor the shire but had responded despite being sent details of the incident.
The following weekend (Saturday 17 March) the wildlife protection council was called about a seal being harassed by a man at Seaford.
"A man, known to police, was photographed trying to place money on the seal's nose," Mr Thomson said.
"Frankston police eventually arrested the man was for assaulting a [Frankston] council worker who was trying to prevent him approaching the seal.
"We reported this matter to DELWP and asked them to … have this man charged with breaching the wildlife regulations, but again we have had no reply."
First published in the Southern Peninsula News – 10 April 2018