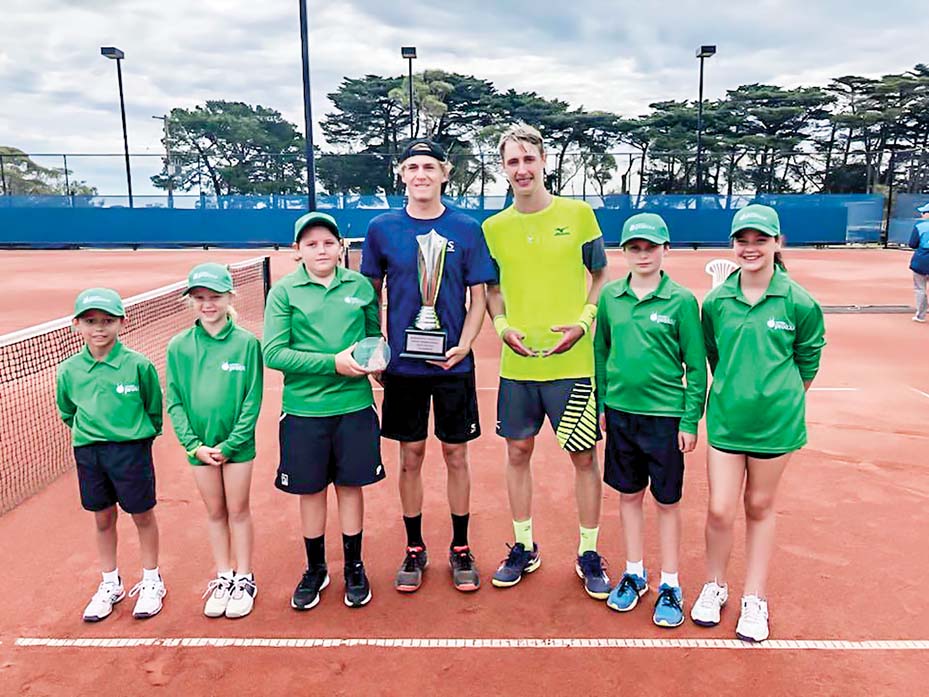 TENNIS players from across the world made their way to the Mornington Tennis Centre on Monday 19 March for the annual Mornington Peninsula Tennis International.
The players which included Men's Australian Open doubles semi-finalist, Marc Polmans, competed for a total of $50,000 in prize money which was spread over two tournaments.
Mornington Elite Tennis Academy director Kate Antosik said the club really embraced the international tournament.
"It's a showcase tournament for our juniors to see the standard of play that they can aspire to get to," she said.
"There is only 10 of these international tournaments played in Australia each year so it's great to have the opportunity to have one down here on the Peninsula."
Junior tennis players from the Mornington Peninsula got the chance to join in on the action as ball kids for the tournaments.
"It was a great opportunity for some of the juniors to get bought into that environment and enjoy a completely different experience," Antosik said.
"They got to hold some of the player's towels which they were getting really excited about and it was great for them to try something that they aren't as open to."
The opening tournament which concluded on Sunday 25 March saw the top seed Marc Polmans (world ranking of 216) defeat Sydney tennis player Max Purcell in the singles before Purcell turned the tables on Polmans and took out the second tournament, the following week.
Purcell also finished runners-up in the doubles in the opening week with partner Tom Evans (AUS) having been defeated by Matthew Romios (AUS) and Yu Hsiou Hsu (TPE).
Adam Taylor (AUS) and Jason Taylor (AUS) were the doubles champions in the second week defeating Michael Look (AUS) and Blake Ellis (AUS).
Tennis lessons continued during the tournaments play allowing the juniors to feel a part of the action with an Easter egg hunt also taking place on Thursday 29 March.