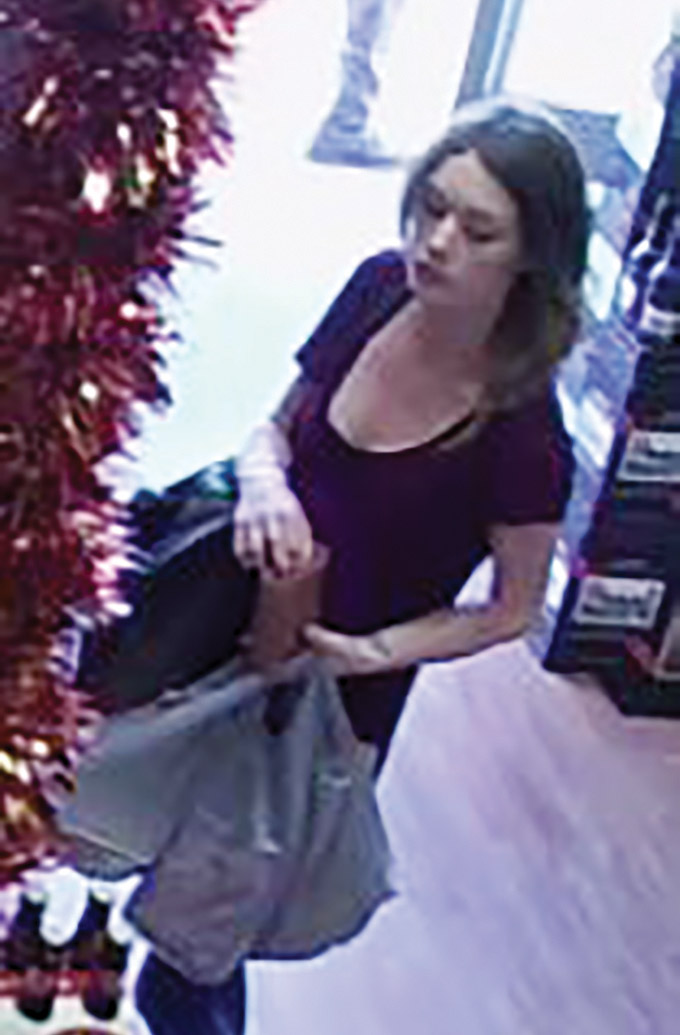 POLICE are searching for a woman following a series of deceptions at Hastings on Saturday 16 December.
At about 2.50pm, the woman used an allegedly stolen credit card to buy several bottles of alcohol at a Church Street liquor store. The stolen card was later used at two other businesses, mainly to buy cigarettes – with three purchases totalling $138 made within 10 minutes.
The woman is described as being Caucasian, about 20 years old, with a slim build and straight long brown hair. She was wearing a burgundy t-shirt, dark blue pants and slip-on shoes.
Anyone with information can call Crime Stoppers on 1800 333 000 or submit a confidential crime report to crimestoppersvic.com.au