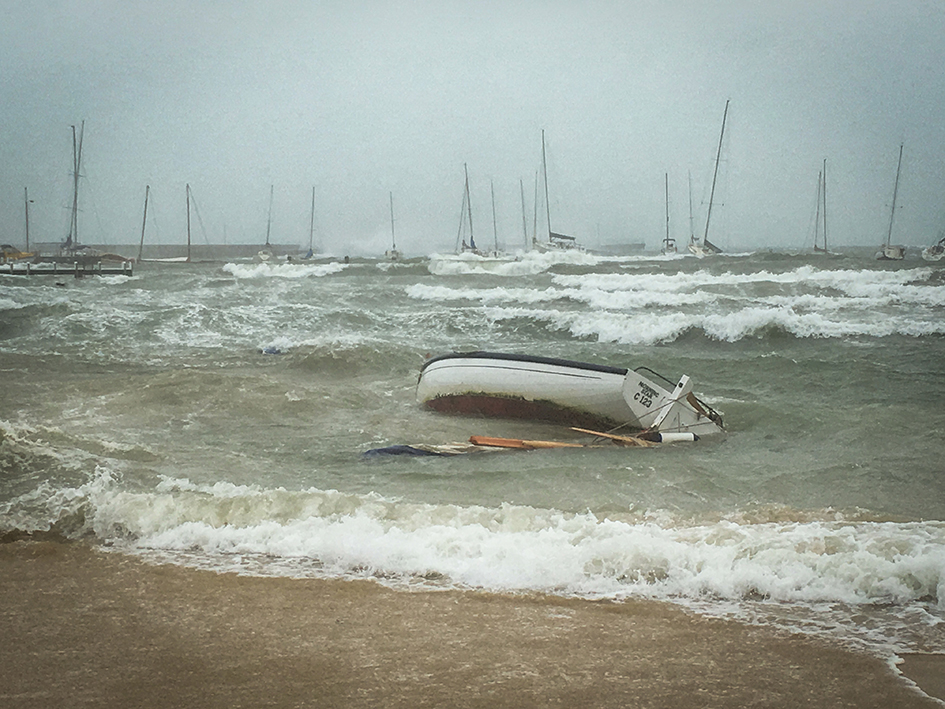 The Mornington Peninsula has suffered a deluge of rain and damaging winds today as a cold front moved across Victoria.
A deep low pressure system will move to the south of Tasmania and direct a series of active cold fronts across Victoria over the next few days.
The strongest of these cold fronts will continue to affect the peninsula and other areas during the afternoon.
Damaging winds are set to continue during the afternoon and thunderstorms are possible during the day and could produce damaging wind gusts above 90 km/h.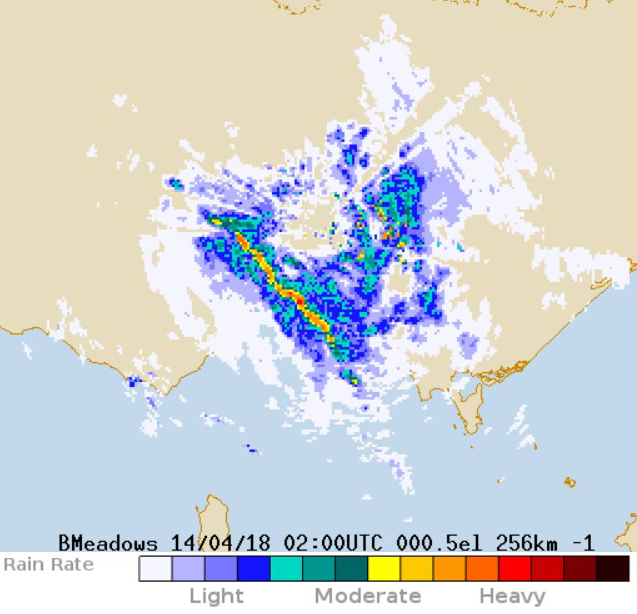 The Bureau of Meteorology's radar loop shows very heavy rain coming across the peninsula in a band from 2pm.
Winds are expected to ease in most areas during Saturday evening although strong to gale force winds may persist about the coastal fringe and the Alpine region.
The State Emergency Service advises that people should:
– Move vehicles under cover or away from trees;
– Secure or put away loose items around your house, yard and balcony;
– Keep clear of fallen power lines.
The bad weather caused havoc in Mornington with wild seas. It didn't deter one brave soul who took the opportunity to have a surf at Mothers Beach.
But in a case of "harbour hardship" by midday one boat had broken its mooring and washed up on shore.