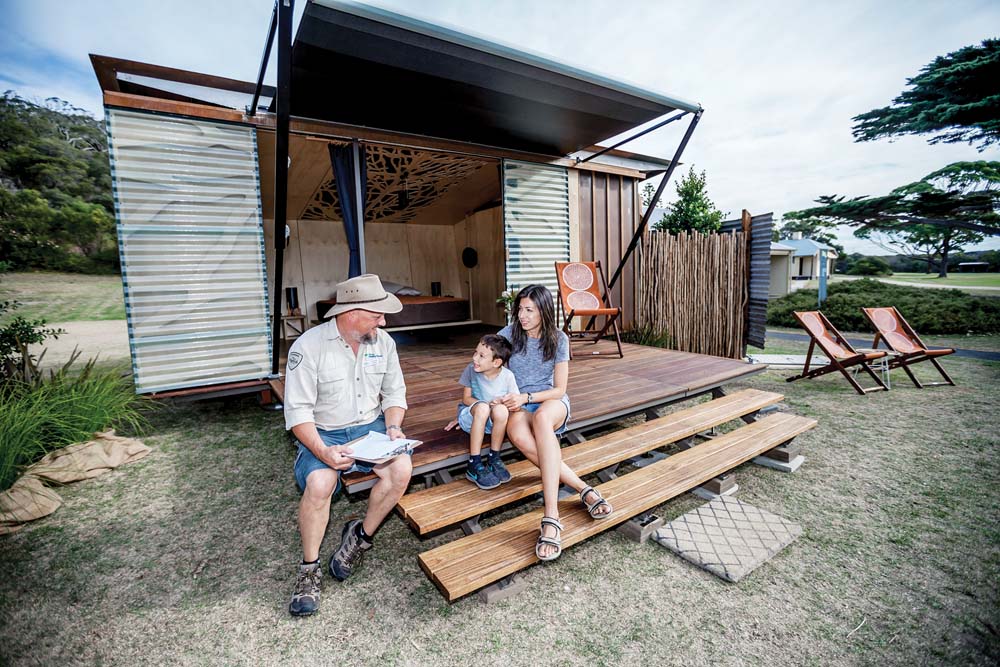 PARKS Victoria is inviting feedback on three designs versions of "eco sleeper pods" being displayed at Point Nepean National Park.
The pods are seen as being suitable for overnight or short-stay accommodation.
Parks wants visitors to comment on the design, amenity, accessibility and visual impact of the pods.
The pilot pods include styles with and without kitchens and bathrooms, as well as fully self-sufficient "off grid" models with electricity and water.
The pods will be at Point Nepean until July and can be seen from 10.30am – 2.30pm Thursday to Monday until 30 April.
The pods have been designed by JAWS Architects + Pod Matrix and Troppo Architects + Oscar Building, using sustainable practices and materials.
For more information on the pilot project or to provide feedback and to apply for the opportunity to stay, visit: engage.vic.gov.au/canopy-eco-sleeper-pods-iconic-pop-accommodation-pilot
First published in the Southern Peninsula News – 17 April 2018