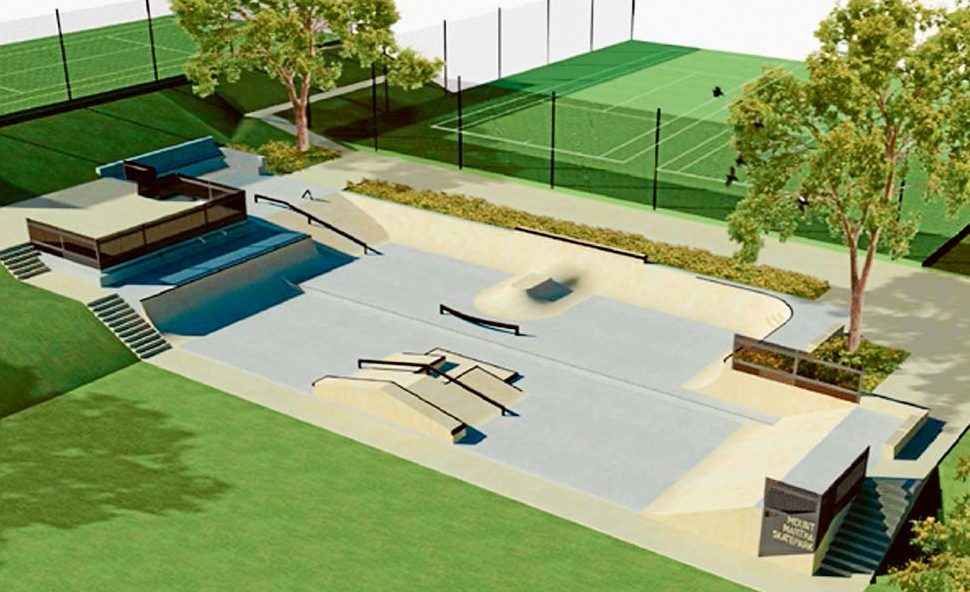 MT MARTHA Tennis Club has effectively won its match against plans for a skateboard park adjacent to its courts at the corner of Kilburn Grove and the Esplanade.
The club was able to claim the higher ground despite Mornington Peninsula Shire threatening to revoke the tennis club's lease or use planning regulations to compulsory "recover" the land.
Early in the game it also had Heritage Victoria barracking from the sidelines, cautioning the shire against building a skatepark on a historic parade ground next to Mt Martha Community House.
The contest ground rules were set in 2012 when the shire announced it wanted to provide youngsters in Mt Martha with a skatepark.
Several sites were looked at, but the one chosen was squeezed in a dip between the club's five courts. It was an area also earmarked by the club for expansion.
At this stage it is not known if Heritage Victoria will approve a tennis court on the same spot it initially rejected a skatepark.
The shire was last week cautious in admitting defeat, with infrastructure strategy and climate change executive manager Davey Smith saying it was "continuing to review its options in relation to the proposed skatepark in Mt Martha".
Cr Bev Colomb was more forthcoming, saying it was "unfortunate" the skatepark and tennis "could not have shared that site".
The $850,000 skate park remains one of the shire's capital works projects although no extra money has been allocated in the 2018/19 budget.
Cr Colomb said while no formal decision had been made to abandon building the skatepark near the tennis club "there is a need to go back to see if there is somewhere else".
She expected officers to brief councillors on other options "in a couple of weeks' time".
"It was an unfortunate error that the land was re-leased to the tennis club and I was saddened that we couldn't come to an agreement with the club".
"It's certainly time to move on and the [council] officers are looking at all options," Cr Colomb said.
Tennis club president Ken Davis suggested there was room for a skatepark on a council reserve at the corner of Nepean Highway and Craigie Road, Mt Martha.
He said the park was close to houses and near a bus stop.
The shire's new position is a far cry from one it was expressing in March 2017 when property and strategy manager Yasmin Woods expected to get the all clear to start the process to compulsorily recover the land it had leased to the shire "in the next two to three months".
Ms Woods admitted she did not know how much compensation the shire would have to pay the club.
However, the approval was never given by state Planning Minister Richard Wynne although the shire has never since publicly admitted to being out-played by the tennis club.