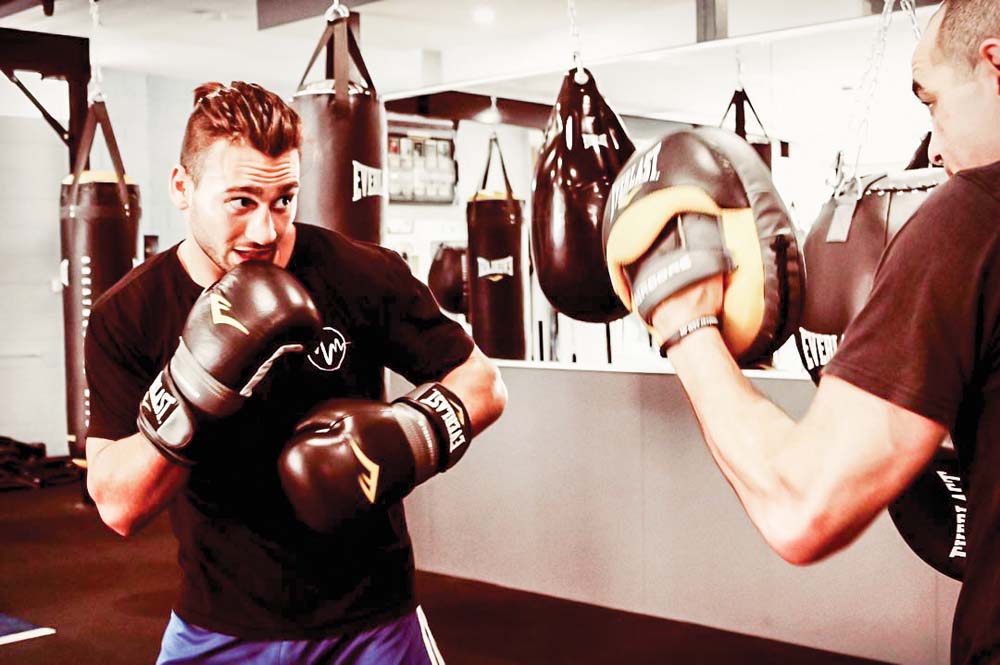 MORNINGTON Peninsula boxer Adam Kaoullas is lining up for the Victorian State Welterweight Title on Saturday 19 May against a familiar boxer in Dillon Bargero at the Malvern Town Hall.
The professional welterweight boxer faced Bargero in November last year where he almost had the fight won in the opening round until Bargero picked himself up off the canvas to fight it out until the end.
Kaoullas took out the fight by unanimous decision after the fourth round but he is confident that he can claim the victory a lot earlier in this match-up.
"He made it interesting that night but I feel like I've improved out of sight so hopefully I can show it when we face each other again," he said.
"My mindset has changed massively. I'm more relaxed and enjoying it a lot more as I used to put too much pressure on myself. The more bouts and more experience I get, I have less stress and feel a lot more confident heading into my fights."
Kaoullas has faced one more opponent since Bargero and defeated him by a unanimous points decision on Sunday 25 February. While Bargero has had four fights since their match-up, winning one by knock-out as well as defeating the New South Wales champion Eddie Dos Santos by unanimous decision last month.
The match-up is set for eight rounds instead of the four rounds which they fought last time but Kaoullas doesn't see it going that long.
"It'll be a good a stepping stone for the rest of my year," he said. "He's killing it at the moment so he's definitely a worthy opponent but I'm excited to get in there and show everyone what I've got."