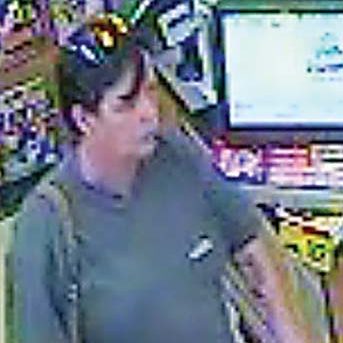 A WOMAN who allegedly stole a mobile phone while grocery shopping in Frankston last month is being sought by police.
The owner of the phone said she placed it on the counter at a supermarket on the corner of Golf Links Road and Hastings Road, Tuesday 10 April.
It is believed another woman and her children who approached the counter to pay for her items, about 5.45pm, picked up the phone and placed it in her handbag.
The woman is described as mid-to-late 30s, large build, long straight brown hair tied in a ponytail, with a dark tattoo on her left forearm.
She had black sunglasses on her head, and was wearing a grey T-shirt and black and white board shorts, black thongs and carrying a large brown handbag.
Anyone with information is urged to contact Crime Stoppers 1800 333 000 or submit a confidential report online at crimestoppersvic.com.au