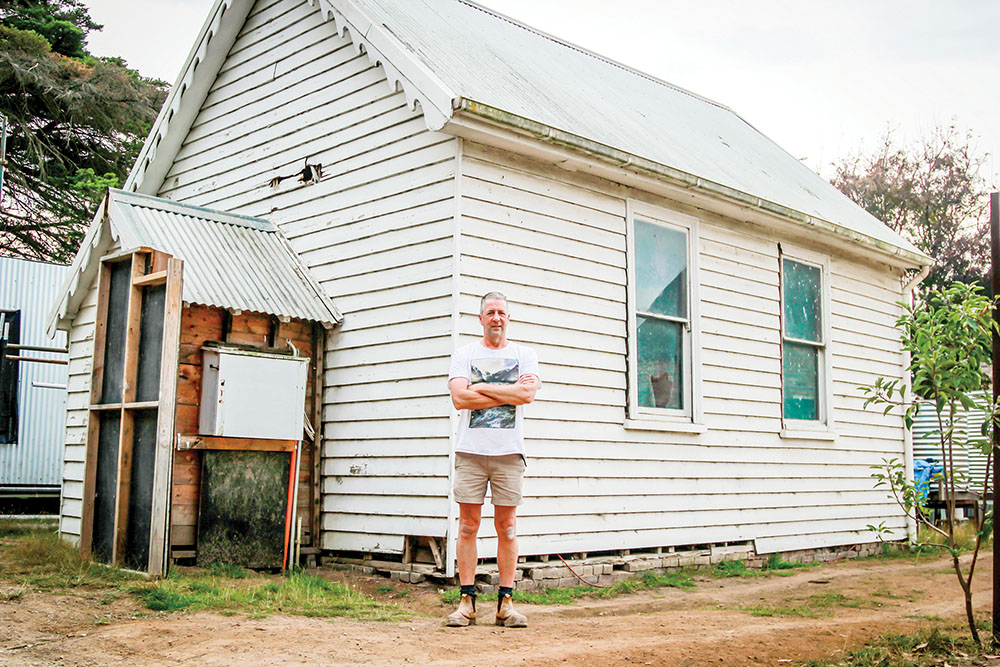 WORK has started to restore a 150-year-old Anglican church at Moorooduc.
The church, built in 1863, had been left unused for nearly two decades before builder Stephen Foster decided it was worth saving.
"There would only be a few buildings older than this one on the whole of the peninsula," he said
"It was sold off and locked up about 17 years ago, before that the local comunity would come down to look after it because of how important it was to them. Since then there's been no maintenance, and it was just about ready to fall over.
"It's a significant job to restore it, but it's going to come up beautifully. We saw it on the internet in January 2016 and just fell in love with it, and purchased it straight away. That's when we started drawing up plans and working with [Mornington Peninsula Shire] council to get everything across the line."
After buying the half acre block in early 2016 with the plan of restoring the original church and living on the land to take care of it, Mr Foster then went through a thorough planning process with the shire.
He said the plans to build a dwelling behind the church would enable him to protect it from "vandals".
"That planning process took us 18 months, and luckily the council were good enough to see the value in preserving the heritage aspect of the building. It was a long process, but the council saw the benefit of saving the building," Mr Foster said.
The property originally functioned as a church and as the first school in the area. Mr Foster is currently sourcing materials in order to recreate the building as accurately as possible, and plans to reopen the property later this year to run it as a bed and breakfast.
"We purchased the property with the idea to build a dwelling at the rear and to run it as a bed and breakfast. This certainly gives us an opportunity to restore the church as it was, fill it with furniture, and keep the original framework and integrity of the building. This will give the public a chance to see it, enjoy it, and use it," he said.
"This is something that is really important to the people of Moorooduc. There's a lot of people who have lived in the area all their lives, they have parents who got married in this church or they got christened here, so it's a really important thing to the people."