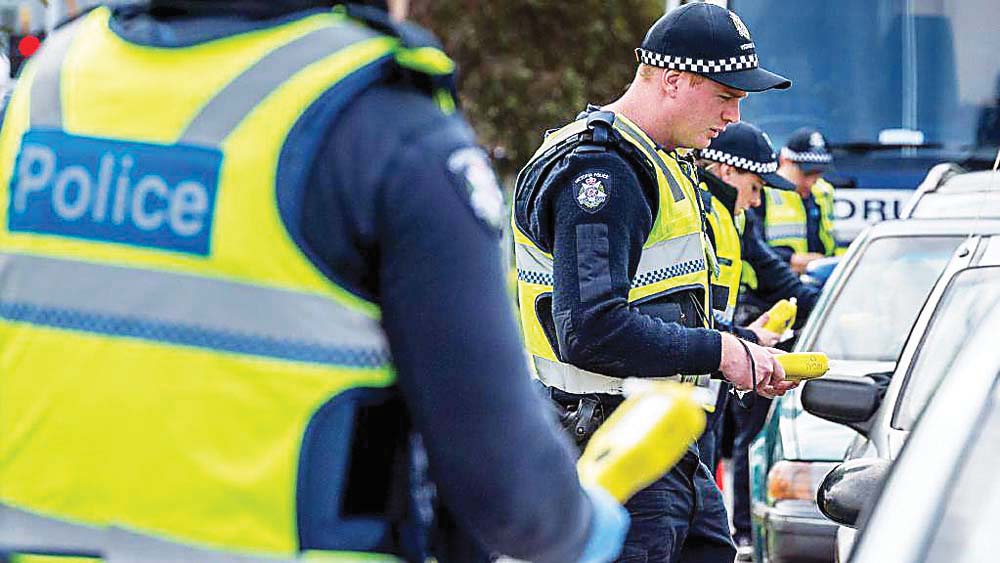 THE days and nights of drink drivers who fail alcohol breath tests keeping driving licences on the Mornington Peninsula and across the state are over.
From 30 April, any driver recording a Breath Alcohol Content reading of more than 0.05 will lose their licence for at least three months.
There will be no leniency for first offenders.
Previously, drivers providing a "mid-range" reading between 0.05 and 0.069 could be fined but keep licences in some circumstances.
Alcohol interlock devices will also be fitted to the vehicles of all drink drivers for six months after they are back on the roads.
Labor Victorian Roads and Road Safety Minister Luke Donnellan said: "We make no apologies for stamping out this dangerous behaviour – and these new changes will get dangerous drink and drug drivers off our roads.
"These laws send a strong message that there's no excuse for drink or drug driving, which puts the safety of the other drivers and the wider community at risk."
All drink and drug drivers will also be forced to take part in "a behaviour change program".
Mr Donnellan said up to 3000 licence holders are caught drink-driving with readings between 0.05 and 0.069 BAC each year across the state.
The changes in drink-driving laws are part of a state government "Towards Zero" campaign in partnership with VicRoads and the Transport Accident Commission.
"Research has shown licence bans reduce repeat drink driving offences by 70 per cent while fitting an alcohol interlock device cuts repeat offences by 63 per cent – that is a major benefit for road safety," VicRoads acting deputy CEO Robyn Seymour said.
TAC road safety manager Samantha Cockfield welcomed the mandatory installation of interlock devices.
"The best approach is to completely separate drinking from driving, and for people who struggle to do this, interlock devices provide a safe means of returning to the road," she said.
First published in the Southern Peninsula News – 15 May 2018