OBITUARY
Andrew Kelly
9/3/1970 – 5/5/2018
Journalist, sporting commentator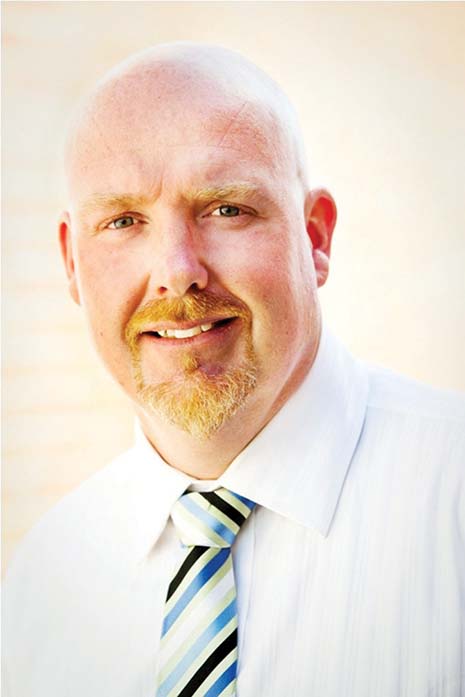 ANDREW Kelly had a few names. As a sports writer he chose his pseudonyms to suit his subject – Toe Punt for footy and I T Gully (In The Gully) for cricket.
There was nothing subversive about him wanting to write under other names, but it was a decision made for the sake of appearing to be objective as Kelly was a player in some of the games he wrote about.
Andrew Kelly became Toe Punt (Toey) and I T Gully. It ended up being an open secret, but his anonymity had never been about dodging any flak that his sometimes-flamboyant comments might evoke.
Far from it, he enjoyed the feedback, from all directions.
"He was controversial, he liked to be that way," Andrew Kelly's father Shane says about his eldest son. "He was fanatical about sport and about writing about it."
Andrew Kelly was 48 when he died on Saturday 5 May. Apart from two weeks at home, he had spent the past three months in the Peninsula Private hospital after being admitted for cancer treatment.
Kelly was known for his commitment and positive attitude towards whatever he was doing, be it playing (football, cricket, squash, golf) or watching sport, coaching, being a club committee member, writing or spending time with his family.
He loved boating and was particularly happy with his family on the water near their Paynesville holiday home.
The internet enabled him to monitor games and matches and file his copy from Paynesville.
He was a regular on several media platforms, print, radio and the internet.
Father Shane says Andrew was his "best mate – we were only 18 years apart in age – was a people person". He believes early school years spent in country Victoria contributed much to his son's down-to-earth attitude and warmness to others.
When Andrew was about five the family had moved to East Gippsland where Shane Kelly managed a sawmill at Combienbar, north of Cann River.
The Kellys moved back to Melbourne, but those first four years of schooling had left their mark. Being involved in a succession of family businesses, milk bars and take-away foods, also nurtured young Andrew's people skills.
His secondary education started at Newhaven College on Phillip Island and Padua College, Mornington.
He was hired by Leader Newspapers as a cadet journalist, working for that company on the Mornington Peninsula and at its then headquarters in Blackburn.
He then moved to what would become a more than 25-year involvement with the Independent News Group. It was at the behest of Tony Murrell, editor-in-chief at the Independent group, that Kelly began his career as Toe Punt and I T Gully.
"We wanted a sports reporter, but he was also playing at the time and we couldn't have him writing under his own name," Murrell said. "He liked to create a discussion."
Kelly also wrote for more than 20 years under those bylines for the Pakenham-based Star News Group.
He was an early user of online forums and would sometimes use them to "create" discussions (with a flippant remark) that – usually close to deadline – he would quickly turn into newspaper articles.
Kelly's people skills also came in handy when he moved to public relations, the "dark side" of journalism, forming his own company Kellstar Communications.
One of his widely acknowledged PR coups came after several members of the Australian cricket team were stricken by stomach problems during the 1998 tour of India. There were fears for their on-field form, especially that of spin bowler Shane Warne. Kelly was quickly onto food producer Heinz with the suggestion they send the team a shipment of baked beans.
The resulting publicity bounced around the world.
"He was very enthusiastic with everything he took on," Murrell said. "He was very likeable and had the best phone manner. He meant it, and people warmed to him."
After the Independent News Group was bought out by Fairfax Community News and in 2012 Kelly (and Toe Punt and I T Gully) moved their reporting duties to the Mornington Peninsula News Group (owner of this publication).
Kellstar's clients included Don Smallgoods, Tip Top Bakeries, Amcal Pharmacies and the E J Whitten Legends Game.
He was Clark Rubber's national public relations and communications manager as well as network development manager for three years until 2009. Andrew then had senior marketing roles with FC Business Solutions, Jim's Group, Ventura Health and Bloom Hearing Specialists. His final job was national marketing and communications manager for Symbion, a national wholesaler of healthcare services and products to pharmacies and hospitals.
While working these high profile jobs, Toe Punt Kelly never lost touch with sport on the peninsula.
Journalist Mike Hast recalls "time in the broadcast box at Frankston Park when Toey and the boys were doing the Sorrento v Hastings grand final in 2011 – which Sorrento won by a point, breaking Hastings' hearts. I had listened to Kel and the team calling the game on RPP-FM many times, but being in the box was exciting for a print journo like me when Sorrento came back at the Blues, who were well in front at one stage".
"Kel was more excited than the Sorras' fans as this was local footy at its best. Toey was one of the best 'amateur' callers I ever heard. Passionate, smart and quick as a flash."
Toey covered his first match in 1987 – a final at Alexandra Park in Mornington between Dromana and Sorrento.
Such was the football community's respect for Kelly that the 2018 season launch of the Mornington Peninsula Nepean Football League became a benefit for Andrew and his family.
During the night, at which coaches and presidents discussed their clubs' prospects for the season, there was an entertaining live video link-up to Kelly being interviewed in his hospital bed by Tony Blackford, a high profile MPNFL former player and coach.
His bylines continued appearing in Mornington Peninsula News Group publications until late April, his illness forcing him to miss just one edition during his 12 weeks in hospital.
Former colleague Fran Henke said the Kelly clan (her family name) "has lost a hero, way too early, but his giant heart, sense of humour, love of his family and friends will endure".
Andrew Kelly is survived by his wife Katy, son Lachy, daughter Breanna, father Shane, mother Maxine (Max), brother Adam and sister Tracey.
First published in the Southern Peninsula News – 15 May 2018