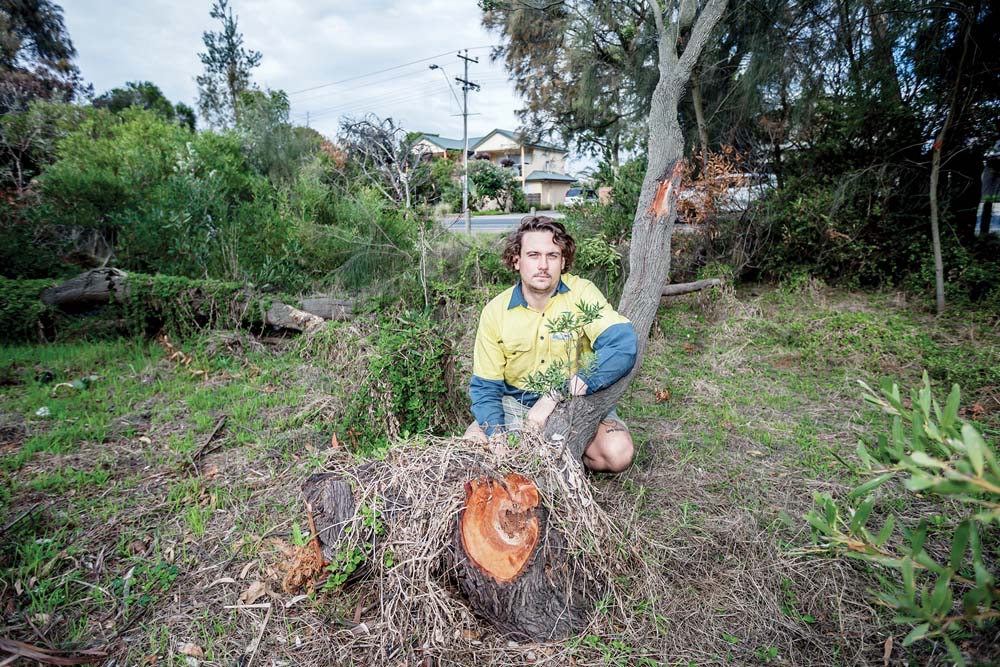 CAPEL Sound residents suspected of cutting down trees to improve their bay views are being targeted by the area's committee of management.
"Over recent months we've had a number of incidents where vegetation has been destroyed – presumably by people trying to improve their views of the bay," ranger Max Patton said.
"As a response, we have written to the owners of properties along Point Nepean Road."
Mornington Peninsula Shire, the Department of Environment, Land, Water and Planning and the police have been notified of the incidents.
It is an offence to unlawfully destroy any vegetation on Crown Land. Offenders may be charged with criminal damage and fined up to $130,000.
Mr Patton believes publicity about the ill-effects of the vandalism will "further aid our goal of educating residents and the wider community about the effects this has upon the foreshore".
The letter says: "Over the past month there have been several instances of vegetation destruction in the foreshore reserve opposite the location of properties in this area.
"It is evident that these actions are taken to improve visibility of Port Phillip Bay from private residences.
"These acts of vandalism include, but are not limited to, destruction of juvenile drooping sheoaks with an axe; poisoning of drooping sheoaks; poisoning of coast banksia trees; and snapping branches of coast bearded heath.
"The health of this vegetation is of paramount importance to our future by providing habitats/food sources for indigenous fauna, including rainbow lorikeets, magpies, possums etc; by providing coastal dune stabilisation and shielding the community from storm surge erosion, and adding aesthetic value to the foreshore, enhancing the experience for all users."
The letter goes on to say the vegetation belongs to the community and to future communities. "Our staff and community volunteers, including local schools, work hard to improve vegetation quality and aesthetics throughout the reserve and it is particularly disappointing that the hard work of many is undermined by the selfishness of a few."
Mr Patton said he was "monitoring the situation very closely".
Anyone with information about those responsible for the destruction of vegetation is urged to call the committee of management or the organisations listed.
Mr Patton said in response to these events that planting and restoration in affected areas would be taking place "at a higher rate than usual in order for the area to return to a more natural state".
Anyone interested in helping restore affected areas at monthly working bees can call the office, 5986 4382, or email info@capelsoundforeshore.com.au
First published in the Southern Peninsula News – 22 May 2018