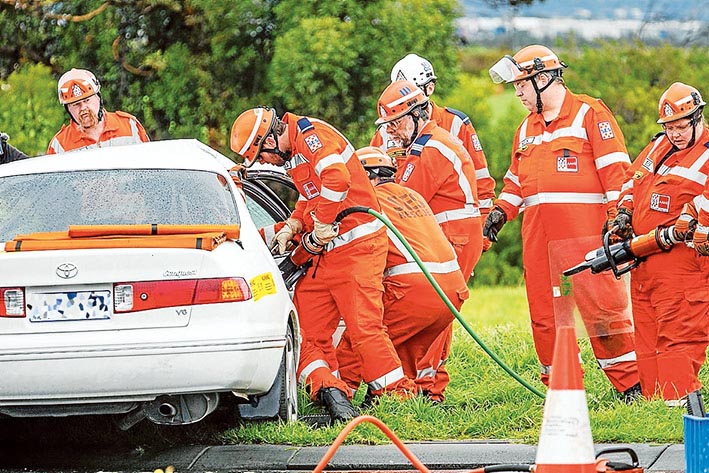 PEOPLE can show appreciation this month for State Emergency Services volunteers who help out during road rescues and storms.
Wednesday 23 May is Wear Orange Wednesday (WOW) Day, a nationwide day for Australians to dress in orange to thank SES crews for their assistance in fraught times.
SES volunteers across Victoria responded to more than 31,000 requests for help last year, putting in 302,623 hours collectively to respond to emergencies.
VICSES operations chief officer Tim Wiebusch said WOW Day "is an important day of appreciation for our volunteers who selflessly dedicate their time and skills to helping their communities during their times of greatest need".
"Every day our volunteers are prepared to drop everything and put on their orange overalls to respond to requests for assistance from their local communities," Mr Wiebusch said.
"Wearing orange on 23 May at your workplace, school or wherever you may be, will show appreciation for our volunteers, along with the families and employers that make this support possible."
Messages of thanks to VICSES volunteers can be shared on WOW Day using the hashtags #thankyouSES and #WOWday on Facebook and Twitter.