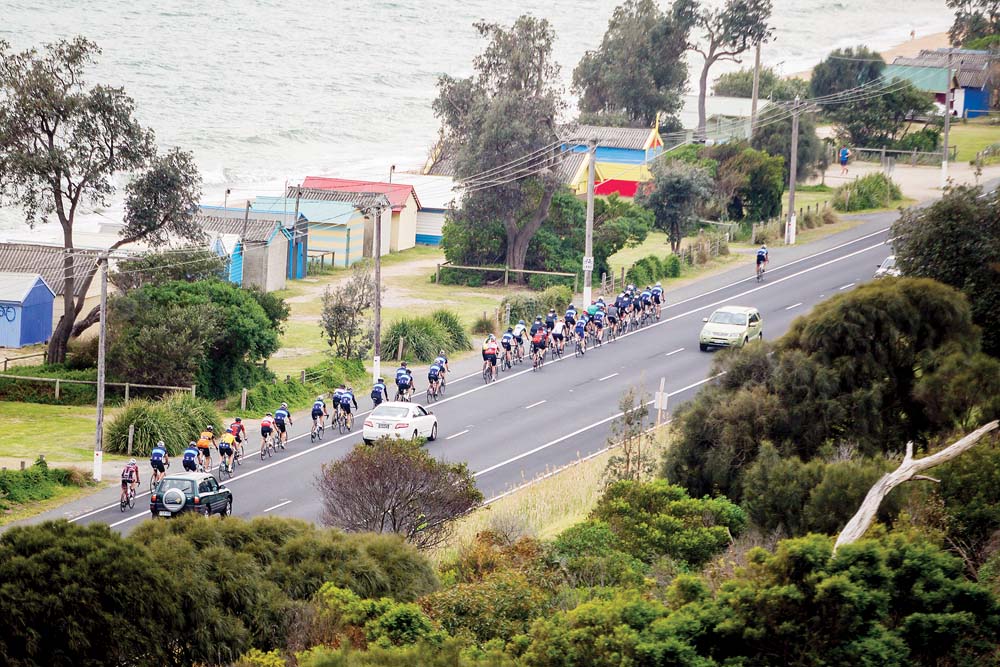 POLICE have been alarmed by serious injury collisions involving cyclists around the Mornington Peninsula and Frankston.
While cycling is usually regarded as a healthy pursuit, they are among groups classified as "vulnerable road users" because of their lack of protection on the road.
Leading Senior Constable Greg Wolfe, of Mornington Peninsula Traffic operations, based at Somerville, said five incidents over the past two months included:
A cyclist riding into the back of a car parked in Point Nepean Road, Sorrento, and suffering serious facial injuries.
A 90-year-old pedestrian walking out in front of a cyclist on Point Nepean Road, Rosebud, which resulted in them both being taken to hospital.
A cyclist riding down Oliver's Hill, Frankston and running into a car which failed to give way while turning into the boat ramp. The cyclist was taken to hospital with possible broken ribs.
A cyclist on the Melbourne Road roundabout at Dundas Street, Rye, who was hit by a car not expecting him to turn. The cyclist was taken to hospital with possible internal injuries.
Two cyclists colliding while turning on Nepean Highway/Old Moorooduc Road, Dromana. Both riders were taken to hospital, one with serious facial injuries.
Constable Wolfe said all road users should watch out for each other and use common sense. "They should drive, ride – wearing high-vis colours – and walk safely."
First published in the Southern Peninsula News – 22 May 2018