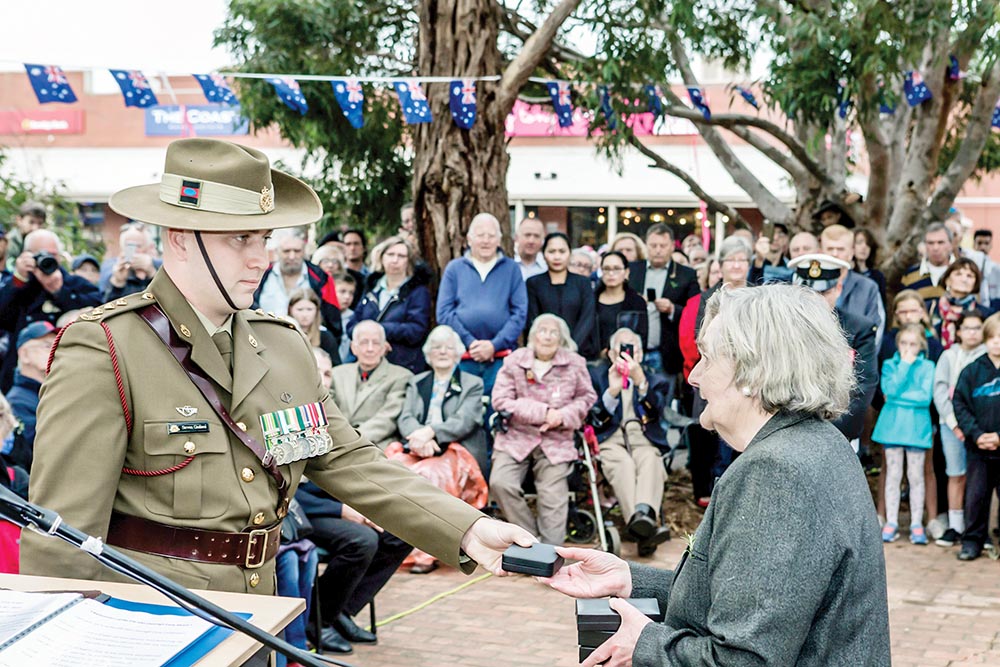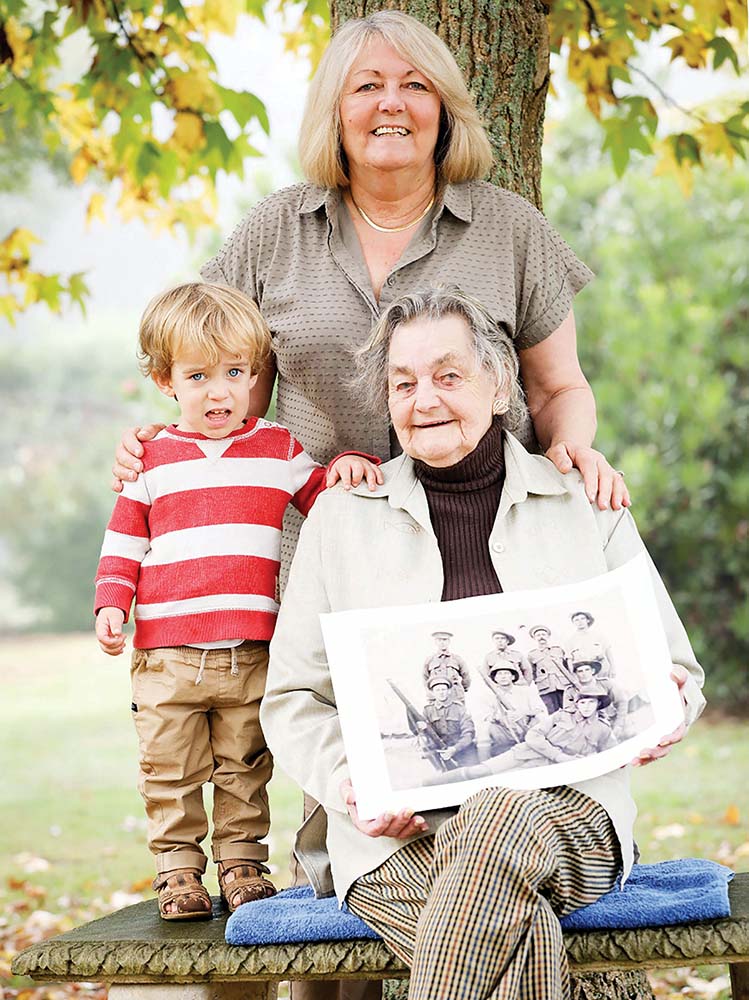 THE Merricks North family of a WWI soldier who went missing in Cairo and was labelled a deserter by the army in Egypt in 1916 is overjoyed that his reputation has been restored.
Minister for Defence Personnel and Veterans Affairs Darren Chester confirmed prior to Anzac Day that Private Edward 'Ned' Attfield, who disappeared in Egypt and who had previously been incorrectly recorded as an illegal absentee, had in fact been strangled and his unidentified body buried in the Old Cairo War Cemetery.
No one linked him with the unidentified body at the time and it was the Army's acceptance last year – that he was that person – that proved his case.
Confirmation of the error led to the 5th Battalion AIF veteran being posthumously honoured at the Balnarring and District Anzac Day service on 25 April.
"This represents the culmination of a great deal of effort from researchers, family and agencies from around the world," Mr Chester said.
"It is a wonderful occasion to rectify the record on a true hero of Gallipoli on Anzac Day 2018."
RAN Commander and Officer-in-Charge Matthew Keogh, who was in charge of the Balnarring and District Anzac Day service, said the presentation was a "huge honour for us at Balnarring". Private Attfield's great-niece Beverley Warren was presented with newly struck medals and an official death certificate – honours denied to the family causing much grief 102 years ago.
At the same time, in Egypt, the Australian Ambassador Neil Hawkins unveiled a new headstone on Private Attfield's grave presented by the Commonwealth War Graves Commission.
On it, the family chose to include the inscription: "I once was lost, but now am found" to honour the soldier who had previously served twice at Gallipoli.
Private Attfield did not seem the type to desert. His great-great niece Gayle Cowan said he had tried seven times to enlist and had been wounded twice and suffered dysentery before returning to his unit at the front.
In trying to prove his case, she said the mystified family showed the army letters he had written home only days before he disappeared which portrayed him, at 24, as a disciplined soldier with property in South Yarra who gave no hint of deserting.
The official condemnation of his illegal absence had hit the family hard, she said: Family members received no medals, family pension or otherwise, and could not attend Anzac Day commemorations because they felt "out of place".
The family had no sense of closure as a body, officially, had not been found and he was presumed to be on the run. Probate on his will was not granted until 10 years later and his father was said to have died of a "broken heart".
"They didn't talk of his supposed desertion because they did not believe it," Ms Cowan said.
It was not until August 2017 that the army's identification board accepted evidence from Unrecovered War Casualties—Army and concluded that there was sufficient evidence to confirm that the body in the grave was that of Private Attfield.
"Thankfully, there's been a happy ending – even after 102 years," Ms Cowan said.