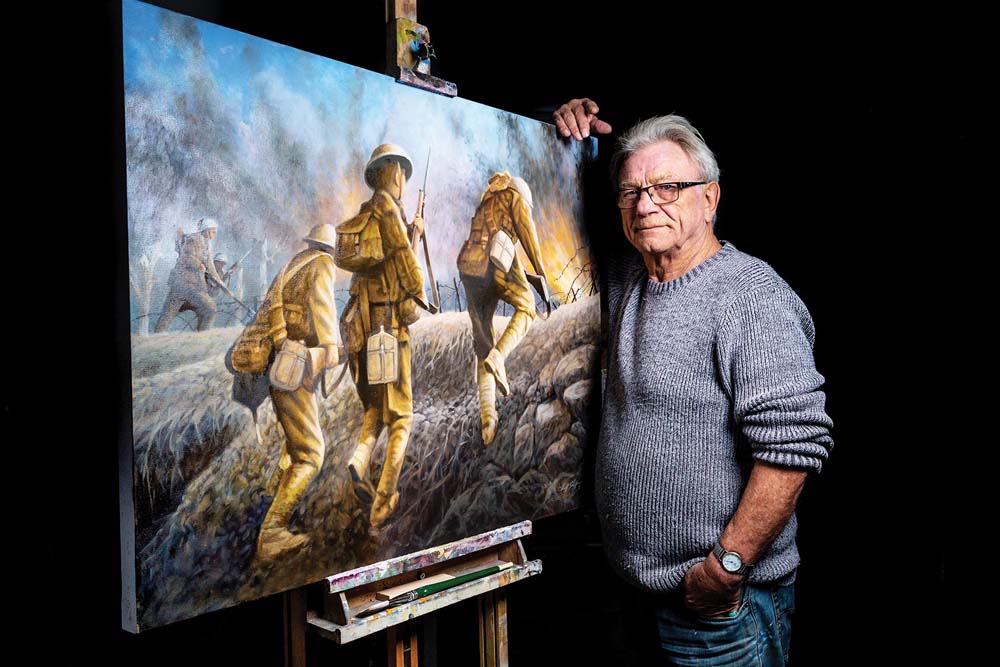 MT MARTHA artist Eric Shepherd has been commissioned to do a painting of a WWI battlefield for an "exhibition of premium art by the best Victorian artists".
His oil on canvas work Battle of the Somme will feature in the Holt Armistice 100 year art exhibition at Narre Warren Mechanics Institute Hall in October. The exhibition will be attended by ambassadors or representatives of the embassies of the countries involved in the conflict. Afterwards the artists' works will travel around the major cities in Australia.
Mr Shepherd, 83, said he put a lot of effort into researching details behind his picture to ensure it was accurate. He is aware of another artist's work which featured a rifle that, in reality, was not used in a particular battle and, in fact, had not been developed until years after.
"About 30 artists will be represented at the exhibition which will display newspapers of the day telling the story of the battle, photographs showing the signing of the Armistice and letters from families to their loved ones," he said.
Afterwards, a book of the exhibition will feature prints of the paintings and a biography of each artist.
"It's all very exciting," Mr Shepherd said. "It's going to be a wiz-bang event."