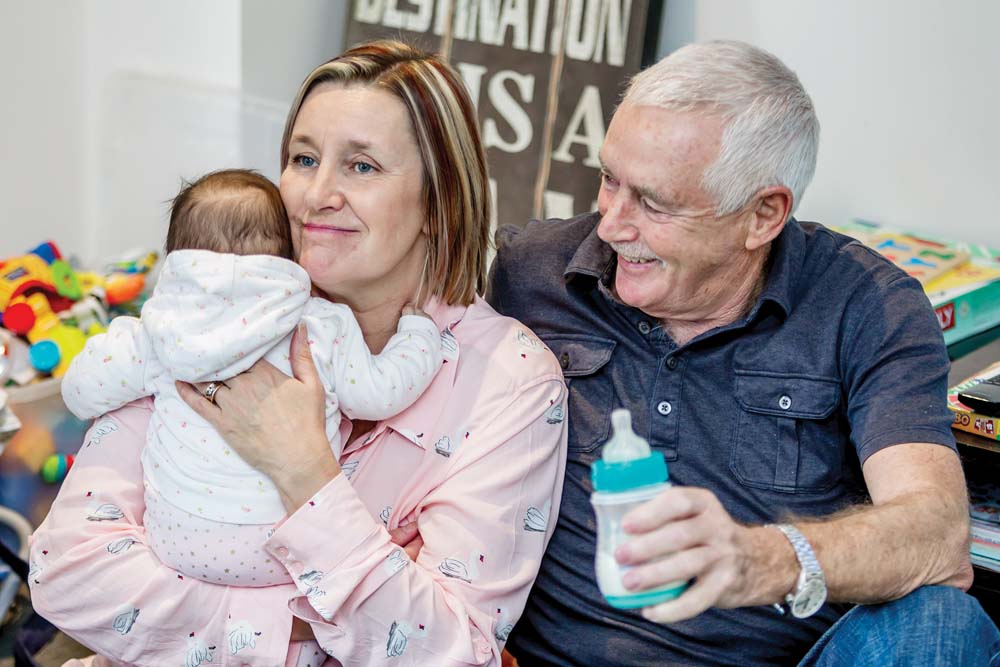 A SAFETY Beach family which has looked after 25 foster children over the past five years says more carers are urgently needed on the Mornington Peninsula.
Linda Perrin and husband Tony are care ambassadors for OzChild with Ms Perrin also a fulltime foster carer.
"With more and more children going into care due to mental health, drug addiction and mental health, there are just not enough carers to go around," she said.
"There are a lot of myths about Foster care, but the reality is that you do not have to be a fulltime married stay-at-home parent. You can work fulltime and do one weekend a month to give another carer a break, you can be single, gay or have other children – there are really no boundaries."
Ms Perrin said, despite the inherent joys of caring for little ones in desperate need of a loving home, many people shy away for other reasons. "Some are concerned that the biological parents will know where their children are and turn up at their house," she said.
"However, the reality is that most placements are undisclosed and the parents have no idea where their children are."
The need for more carers is obvious to Ms Perrin: In the past three months she has cared for a newborn, 13-month-old and 20-month-old.
"Not all stay long-term," she said. "Some come for a night; others for a week. We were meant to be short term (up to six months) but we had one baby from 17 months up until he was four-and-a-half and his newborn brother until he was 17 months."
While admitting to getting "very attached" to her charges Ms Perrin said the knowledge they were going on to long-term families where they would be loved and cared for eased the pain.
To attract more volunteers, Ms Perrin is holding a recruiting drive at Bentons Square shopping centre, 1-3 June.  "I'll explain to people all about it," she said.
An information night will also be held at Frankston, 6.30-8.30pm, Tuesday 19 June. It's on Level 3 of the Landmark Corporate Centre, 454-472 Nepean Highway. Those attending are asked to use the side entrance near McDonald's.
OzChild has more than 300 staff and 400 volunteers, and 440 carers across foster care, kinship care and disability services in Victoria.
On any given night OzChild makes sure over 300 Victorian children have a safe place to sleep, helping over 6000 children, young people and families each year.