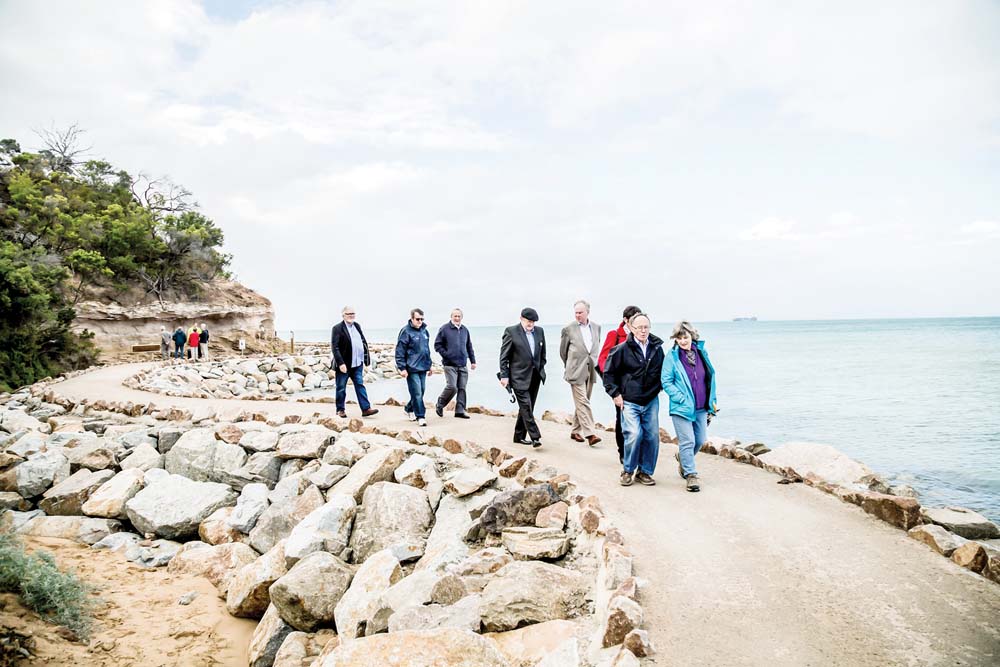 THE $1.5 million 270 metre long Dorothy Houghton Walk was officially opened earlier this month.
The path, above, was paid for by Mornington Peninsula Shire and provides access between Camerons Bight Beach and Sullivan Bay.
In 1980, as Flinders shire president, Dorothy Houghton was instrumental in the state government buying land along the Sorrento foreshore, including Sullivan Bay, the Eastern and Western Sisters and part of Camerons Bight.
"Mrs Houghton worked hard to protect public land along the Sorrento foreshore," Mornington Peninsula Shire mayor Cr Bryan Payne said.
"This [path] is a welcoming tribute to her legacy and will be recognised by the community for generations to come."
Cr Hugh Fraser said the Houghton family had been associated with the Nepean Peninsula since the early 1940s.
"Mrs Houghton was actively involved in many committees and clubs throughout her lifetime, particularly as a Flinders Shire councillor and its first woman president and the Red Cross and, in recent years, as patron of the 1803 Collins (First European Settlement in Victoria) Action Group."
Cr Fraser said the Dorothy Houghton Walk was a "marvellous tribute to her ceaseless work for the community".
First published in the Southern Peninsula News – 29 May 2018