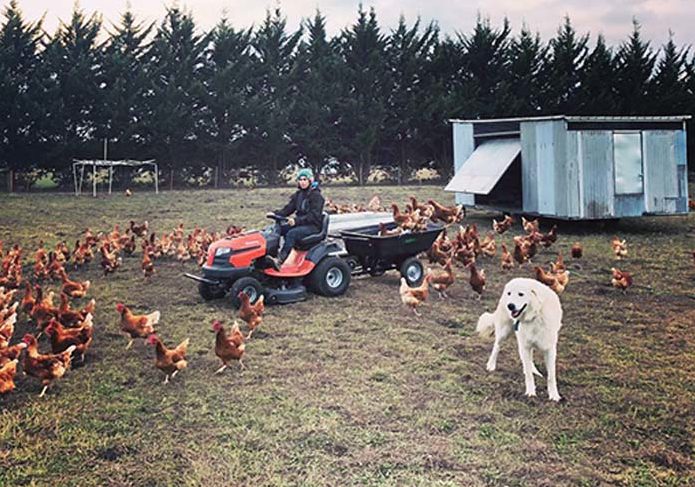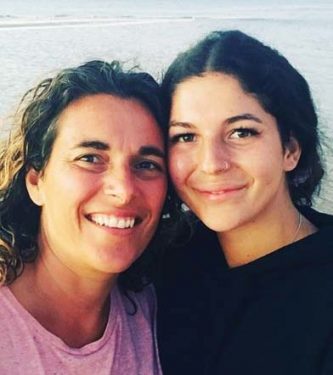 A FREE range egg farm being developed in Somerville is more than a commercial proposition: it's a healing space for family and friends to come together and grieve the death of a loved one.
Lil's Yolky Dokey Farm came about after Lily Grace Lanarus, 20, died in a four-wheel-drive accident in northern Victoria earlier this year. On May 13 – Mother's Day – she would have been celebrating her 21st birthday with mother Jacqui Lanarus and her partner Gab Banay and friends.
In the long, grief-stricken days after her death, the Frankston family developed a vision that would keep their daughter's memory alive and constant. They knew that Lily had a dream to own her own bush block, raise pasture-fed hens, and sell their free-range eggs while operating a beauty salon on her farm.
Within a few weeks of Lily's death, the family found a 20-hectare property for lease and set about establishing the farm: Lil's dream was well on the way to fruition.
"Our Lily Grace was a sensitive, passionate and funny human being who was just starting to blossom and find herself," friend Dani Pritchard, of Mt Martha, said.
"She loved spray tanning, makeup, eyelash extensions and all things beauty, but equally she enjoyed her PJs, fluffy dressing gown, going bush and living in the outdoors."
Lil's Yolky Dokey Farm has evolved into much more than just a business idea, Ms Pritchard said.
"It's a cathartic process that keeps everyone moving forwards as they grieve. It's an outlet for Lily's family and wide circle of friends to create something where they can feel close to her. It has become a healing space for us all to pour our love for Lily into something meaningful."
The six paddocks will eventually house 1450 hens in six chicken caravans. Automated doors will allow them to roam free during the day while, at night, they will sleep on roosting perches. Their droppings will fall to the ground to become fertiliser.
Numbers will stay at about 100 hens a hectare. The family believes low stocking density is the key to sustainable farming and providing a happy and healthy home for the brood.
"The girls will be able to enjoy a dust bath, flap their wings in flight, lay in the sun and scratch and forage for bugs and grubs to their hearts' content, living in the best conditions in open pasture," Ms Lanarus said.
A Pozible crowd funding campaign (which ends in 16 days) to raise $10,000 will ease the financial pressures of establishing Lil's dream. It will go towards building amenities, outdoor kitchen, composting toilet and running water for those who come to help and heal.
"Once we hit our first target of $10,000 we would like to continue to raise another $15,000 for farm equipment, including a tractor, ride-on lawn mower and four-wheel-drive for the farm," Ms Lanarus said. "With our third target of $25,000 we can help Lil's Yolky Dokey Egg Farm grow."
One of Lil's friends summed it up: "I feel close to Lily when I am at the farm. All the hard work and effort that Lil's tight friendship group has contributed is a reflection of how much she means to us all."
To follow and find out more about the family-run business visit facebook.com/LilsYolkyDokeyEggs