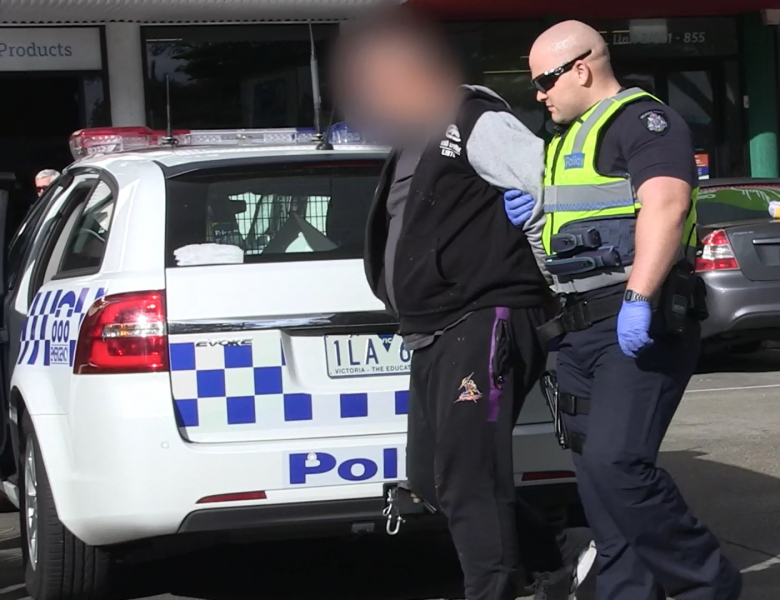 Frankston & Mornington Peninsula Divisional Response Unit officers, assisted by the Critical Incident Response Team and Clandestine Laboratory Squad arrested three men and allegedly located drugs, weapons and a firearm yesterday (Tues 29 May).
The three men were arrested in a Rosebud car park, on Point Nepean Road about 10.15am.
Shortly afterwards a search warrant was executed at the Dromana home of one of the men.
During the search of the house police allegedly located quantities of ice, cocaine and prescription medications, a loaded shotgun, ammunition, daggers, machetes and a taser.
A 45-year-old Dromana man has been remanded to appear at Dromana Magistrates' Court today charged with possessing a traffickable quantity of methamphetamine, possess methamphetamine, possess cocaine, possessing prescription medication, prohibited person possess firearm, prohibited person possess ammunition, and possessing prohibited weapons.
A 21-year-old Capel Sound man has been bailed to appear at Dromana Magistrates' Court on 28 June charged with possessing a drug of dependence and committing an indictable offence whilst on bail.
A 29-year-old Safety Beach man is expected to be charged on summons at a later date.