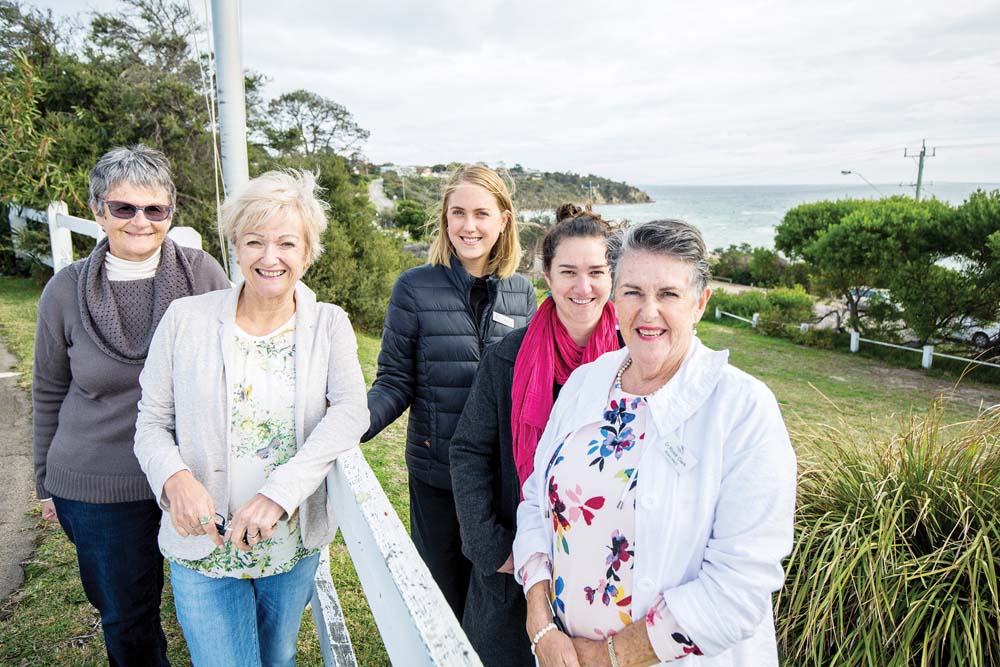 TO the north, cliffs are eroding and sand has disappeared from the beach. In the south, the sand accumulates near a rocky headland.
Balcombe Estuary effectively divides Mt Martha's two beaches with differing fortunes. This state of play is reflected in the asking prices of beach boxes at the two beaches.
While plans to shore up the cliffs with rocks at Mt Martha North beach have been put on hold until later this year, Mornington Peninsula Shire has announced it is developing a coastal management plan.
The shire is inviting public comment "to support the improvement and management of the Mt Martha foreshore".
It says the plan "will provide direction for the vision and future management of the Mt Martha foreshore reserve through strategic planning and development".
Just around the corner from Mt Martha South Beach lie The Pillars, a popular rock jumping platform that has attracted no shortage of public comment.
Once adopted, the shire's the coastal management plan "establishes an agreement" with the state government and the community "as to how the foreshore reserve will be managed".
"We are looking for the community to provide suggestions on how we can improve, conserve and protect the future use of this foreshore," the mayor Cr Bryan Payne said in a news release urging residents to "use this opportunity to let us know what you enjoy about the foreshore and identify aspects that need enhancing".
The release went on to quote the three councillors who represent Briars Ward, the ward which includes Mt Martha's beaches:
Cr Bev Colomb: "The peninsula has around 10 per cent of Victoria's coastline, and planning for our coast and its future use is an important role for council and our local community."
Cr Sam Hearn: "This plan will outline how the foreshore can be improved. It is vital our community has input into its development."
Cr Rosie Clark: "We understand the foreshore is important not only to the Mt Martha community but to the wider peninsula and visitors – I strongly encourage everyone to provide your input into this plan."
The "first round" of community consultation started this week and ends Wednesday 6 July.
Comments can be made online at mornpen.vic.gov.au/haveyoursay or mailed to: Bridie Ryan, Strategic Planner – Coastal, Re: Mount Martha Coastal Management Plan, Mornington Peninsula Shire, Private Bag 1000.
Surveys can be read in hard copy at the shire's offices in Rosebud, Mornington, Hastings and Somerville.