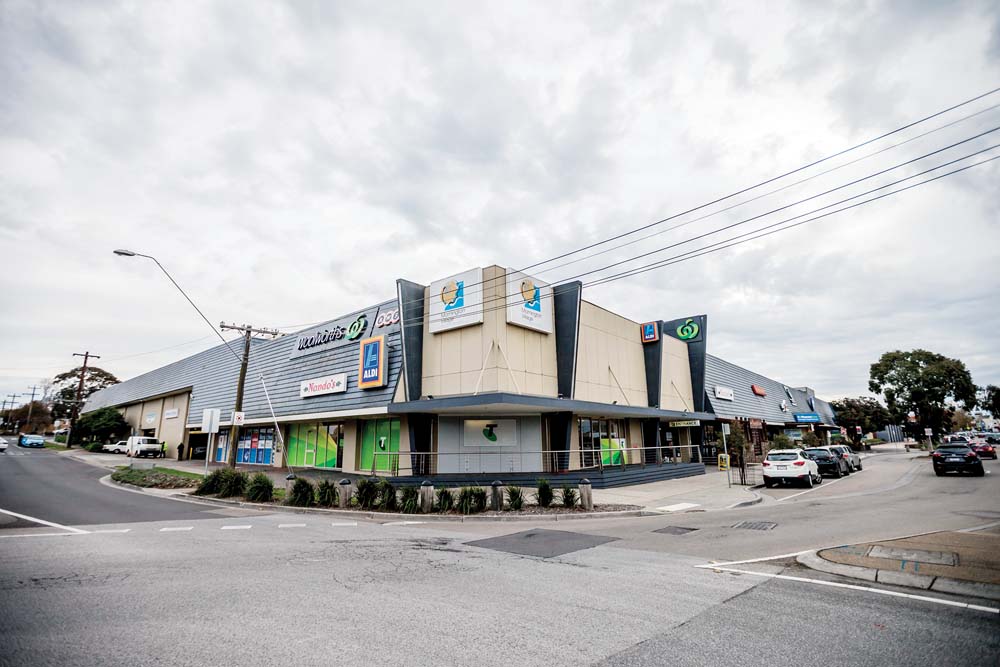 A SYNDICATE of Chinese families has paid $39.4 million for the Mornington Village shopping centre.
The sale represents a healthy profit for the Melbourne accounting firm which bought the two-level, 7963 square metre property for $25.8 million four years ago.
The centre, on the corner of Main and Cromwell streets, has both Woolworths and Aldi supermarkets, The Reject Shop and Soul Pattinson Chemist, and 15 shops.
The purchase price resents a 5.26 per cent yield on an annual passing rental return of $2.071 million. When the centre last sold the yield was 7.47 per cent.
Selling agent CBRE's national director Mark Wizel said yields had come down from 6.5 per cent to the mid-fives over the past 12 months.
"Yes, yields are tighter, but there's the upside of longer-term value on well-sited assets, such as this one," he said.
"Most of these shopping centres are in the best parts of town. However, this is essentially a long-term passive investment."
CBRE's Justin Dowers said residential population growth, along with tourism, had driven a "string of retail investment sales on the Mornington Peninsula in recent years".
These had attracted a broad range of buyers including institutions, syndicates and private investors, he said.
The sales included Hastings Central Shopping Centre bought by Henkell Brothers for $32.1 million; Bentons Square (half-share, Vicinity Centres, $38.25 million); Bunnings Warehouse Hastings (local syndicate, $15.16 million); and Somerville Mall (private investor, $42.05 million).
"While these sales have occurred over several years there is no doubt they reflect the growing interest in a market which investors have recognised as providing excellent growth potential," Mr Dowers said.
The fundamentals of the peninsula's market had strengthened over recent years on the back of the completion of Peninsula Link, which extended the Mornington Peninsula Freeway, and also Eastlink.
"Freeways, such as Peninsula Link, which provide traffic-light-free access to most of Melbourne, have opened the peninsula up to a much greater demographic along with a substantial increase in tourist numbers," Mr Dowers said.